Hotels & Recommendations
Sicilia
By Dayyan Armstrong | May. 16, 2022
Complex & dynamic, Sicily is often thought of the forgotten Italy. But those who have ventured to the imposing island will understand why so many have become infatuated, if not obsessed with this vigorous island. From hotels, cafes, and trattorias, Sicily offers a wealth of excitement. Recommendations: hotels, cafes, restaurants, and sites.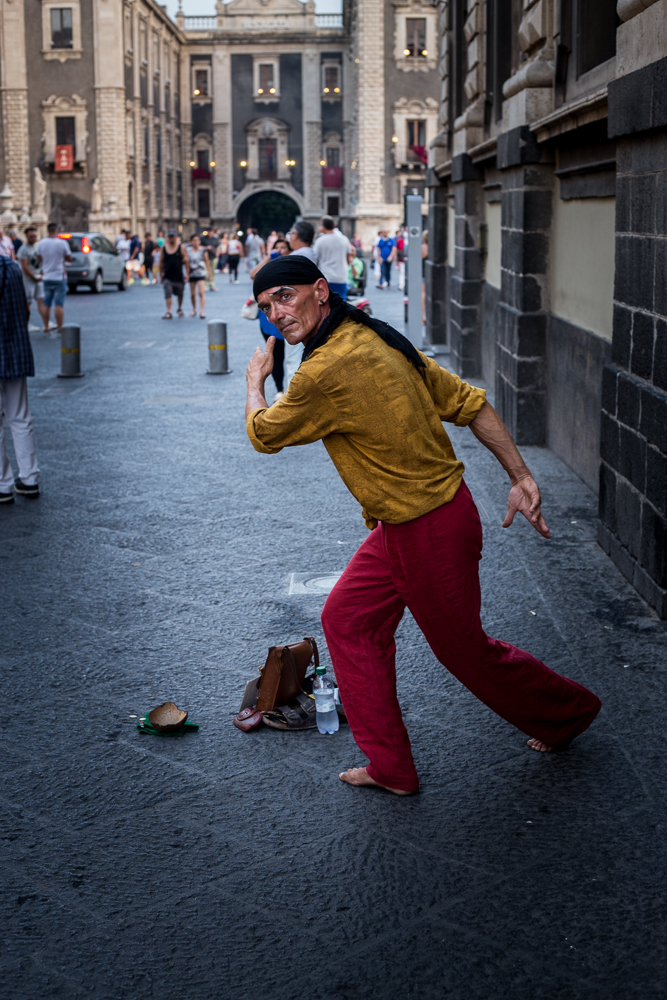 Palermo
Hotels
L' Hôtellerie Easy Suites | 180 € per night | 16th-century building located in the historical center of Palermo. Beautiful rooms and boutique services.
Casa Nostra Boutique Hotel | 240 € to 490 € per night | Featuring an outdoor swimming pool, restaurant, and bar, this boutique hotel offers a classy and comfortable edge to your stay in Palermo.
Grand Hotel Wagner | 150 € to 620 €| The luxury Grand Hotel Wagner comes with old-world charm with its prestige and glamor.
Grand Hotel Et Des Palermo | 300 € to 800 € | The Grand Hotel Et Des Palmes is a fabulous Art Nouveau building just a 5-minute walk from Palermos's Massimo & Politeama Theaters. Stunning old world beauty with luxurious halls and an on-site restaurant and bar.
AirBnB is a great option in Palermo. The city's hosts have an outstanding reputation for comfort and safety. Try these locations: a) Centro Storico [old town] b) Politeama/Libertà [downtown]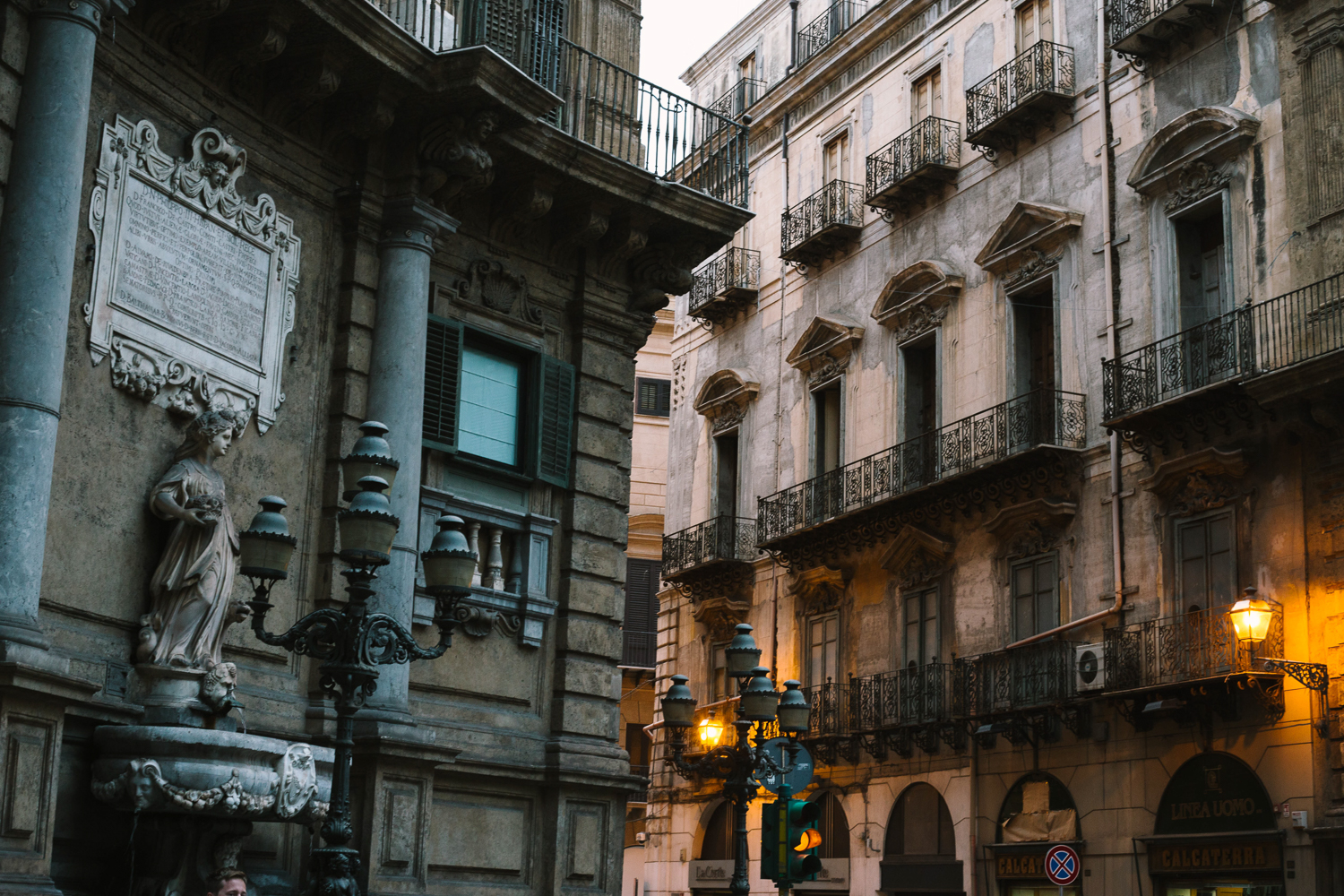 Restaurants [Palermo]
Osteria Al Ferro di Cavallo | Great lunch & dinner, expect to wait up to an hour. Often free prosecco is served while waiting for tables. Arrive early to secure a table, both inside and outside are great options.
AjaMole Trattoria di Mare | Fresh, hip, new, innovative – this trattoria expresses what Palermo cooking can be by adding elevated dishes like Spaghetti "Tenute Costa", Shrimp and Almonds to Mullet in Batter, Carrots and Chicory Barbecue Sauce. A must try.
Sardina PastaBar Palermo | Using Sicily's best and most diverse seafood options, this restaurant does not disappoint in its delivery and mission. Come here for the fish antipastas [consider the fresh cruto] and end with a bold pasta.
Osteria dei Vespri | For cozy-but-elegant dining options, enjoy Osteria dei Vespri. Recommend joining for a dinner experience to fully utilize the extensive wine menu. The menu is full of beautifully plated cuisine along with a vegetarian tasting menu.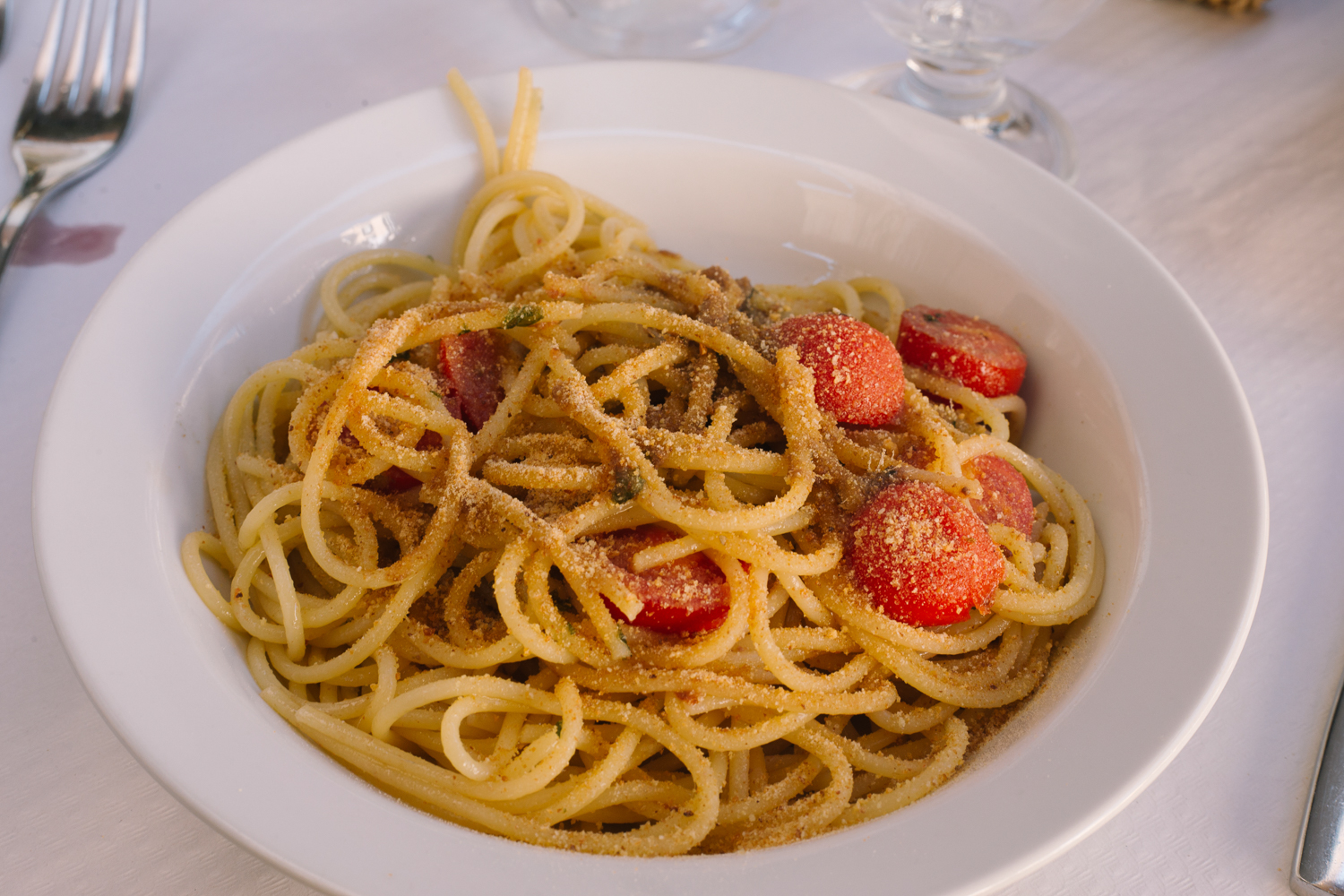 Spaghetteria da Angelo e Serafino | A 30-minute drive from Palermo and you will find a small seaside town with a line of impeccable restaurants servicing oceanic-food – if it didn't come from the sea, it won't be on your plate. It's the real McCoy, order sea urchin, muscles, clams, anchovies, all of it. Order all of it.
Al Tentacolo, Piazza Caracciolo |  Come here during the evenings when Piazza Caracciolo is busy. Seafood is displayed on the counter, simply point and tell them how you like it. Raw oysters, grilled shrimp, fried anchovies .. it's simple and delicious. Buy a bottle of cheap sparkling white wine or a good old beer.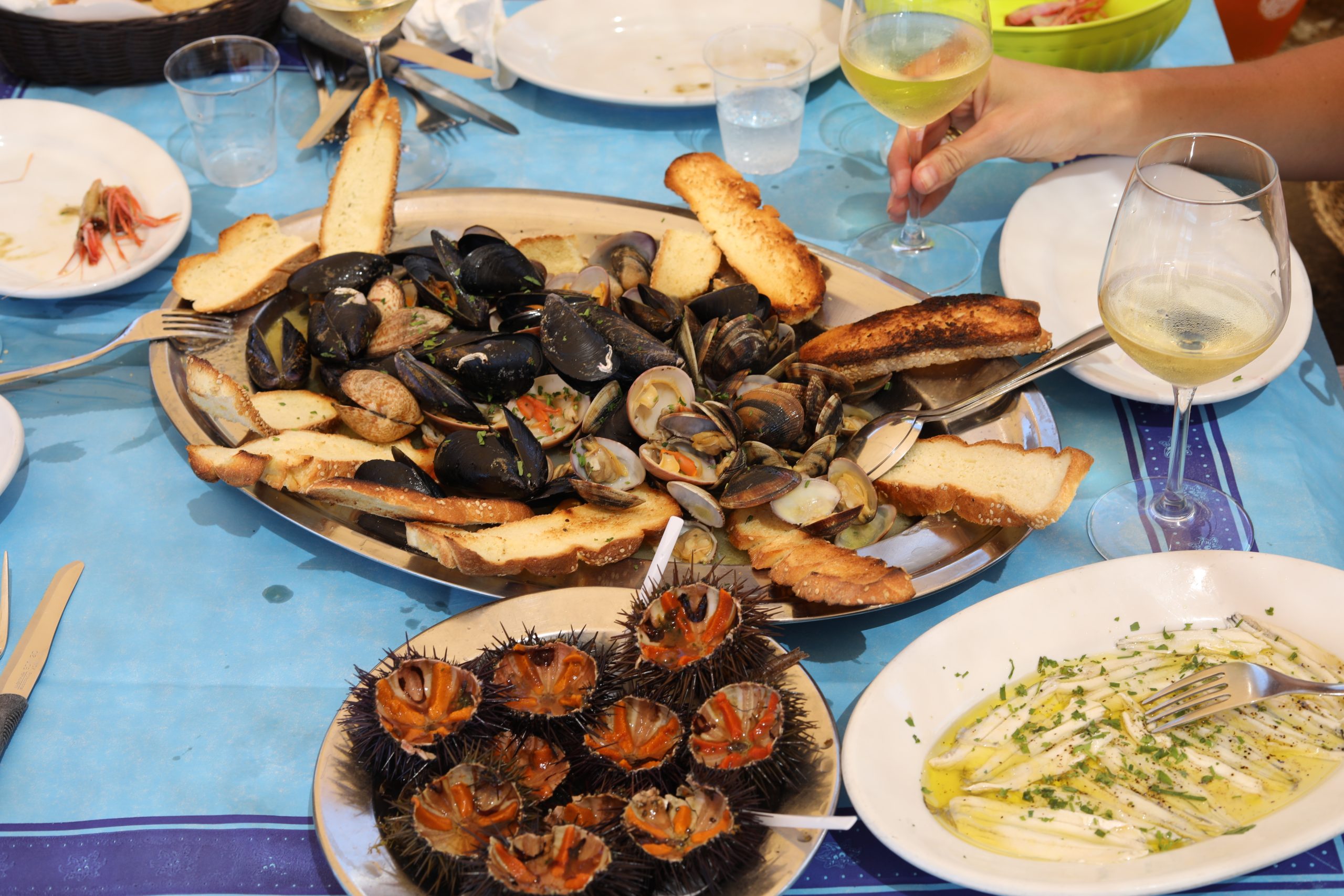 More Hotels & Recommendations