Hotels & Recommendations
Where to Stay in the Society Islands
It's not a quick trip, so why not stay a while?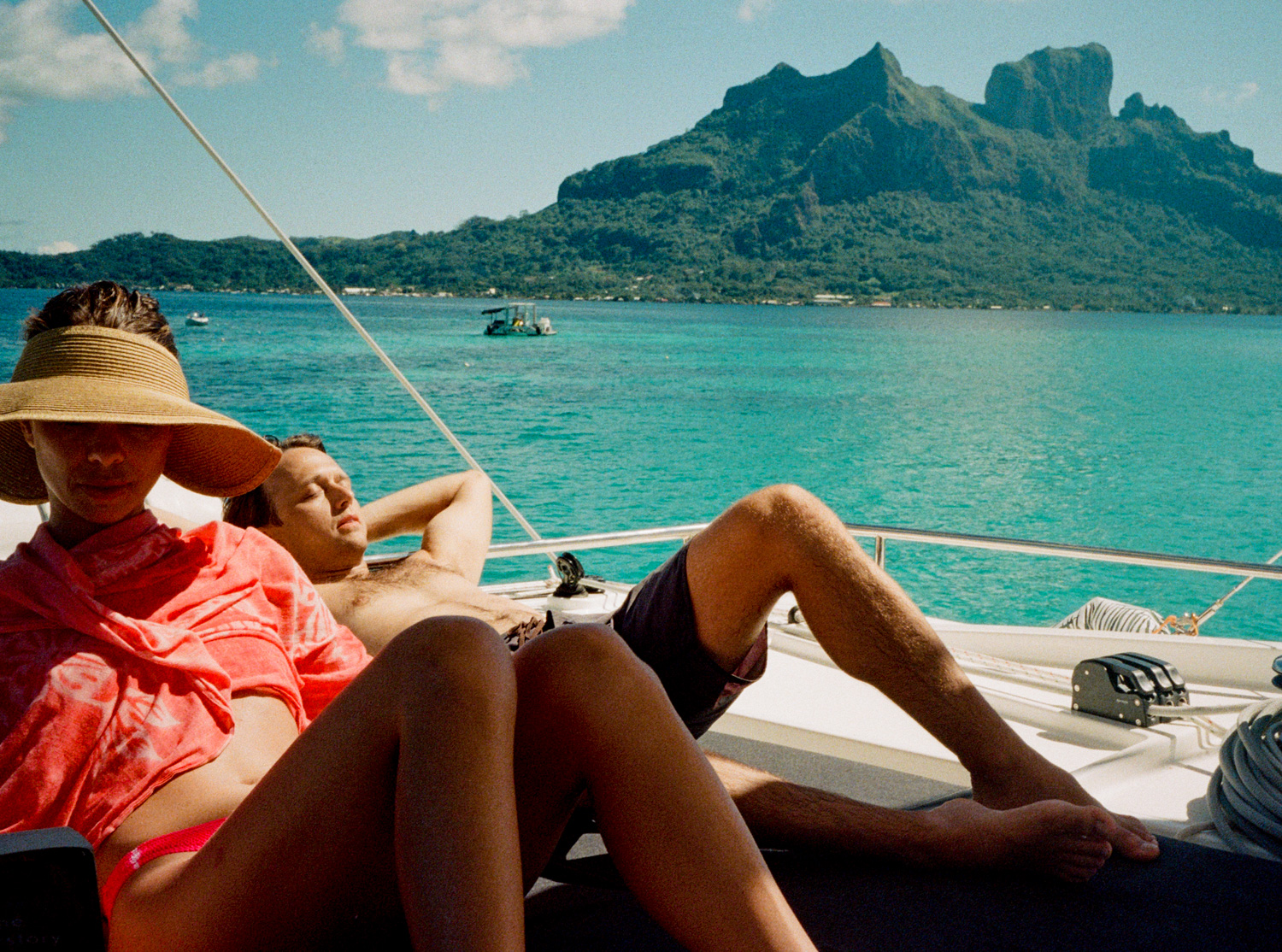 Hotel recommendations for the Society Islands – consider looking into AirBnB for additional lodging options. Booking your hotel through the links below supports the Sailing Collective Travel Co., please consider booking through us! If you have other hotel interests not on this list, please contact your Sailing Collective Travel Coordinator and we can plan your travel together. ENJOY!
Hotel Atiapiti
This family-run guest house is situated on the south side of Raiatea (35 minutes from the airport), in close proximity to Marae Taputapuatea, the so-called birthplace of Maohi and Maori culture and a valuable stop for anyone interested in learning more about the Island's rich cultural history. Hotel Atiapiti also provides plenty of on-site amenities, including free snorkeling and fishing equipment, as well as bicycles and kayaks for rent. Perhaps not be the most glamorous stay on this list, we guarantee you won't be bored here.
Rate: rooms from $162 to $193

For more information or to book, visit Hotel Atiapiti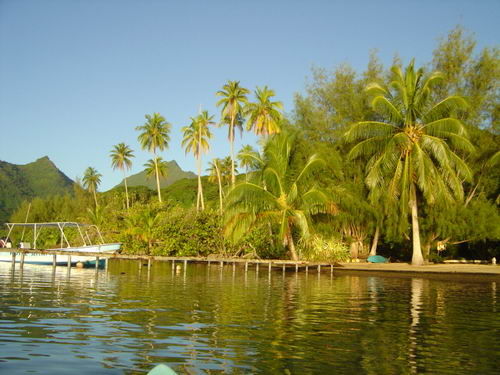 Raiatea Lodge Hotel
This charming French colonial-style hotel has a location that can't be beaten: it's five minutes from the Raiatea airport, ten minutes from the main village Uturoa and situated on a lagoon with views of Bora Bora. All fifteen rooms are modern and unpretentious, with air-conditioning and private terraces. If you plan on exploring the mainland before hitting the seas — or are looking for someplace to crash ASAP after flying halfway around the world — this is Raiatea Lodge Hotel is the place for you.
Rate: $261 – $460 per night

For more information or to book, visit Raiatea Lodge Hotel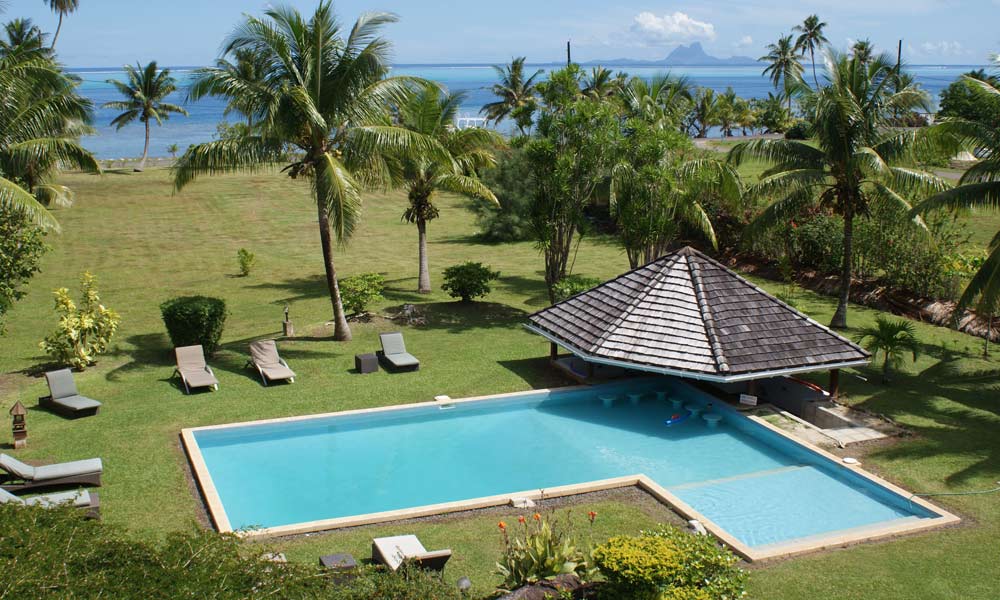 Le Taha'a Island Resort & Spa
Le Taha'a Island Resort & Spa is an elegant luxury resort and member of the prestigious Relais & Chateaux Collection. Built on a private island thirty or so minutes from the airport in Raiatea, guests can choose between overwater bungalows and beach villas with private plunge pools. Watch the sunset over Bora Bora and explore the private island's natural vegetation, which La Taha' has worked hard to preserve.
Rate: $659 – $1,409 per night
For more information or to book, visit Le Taha'a by Pearl Resort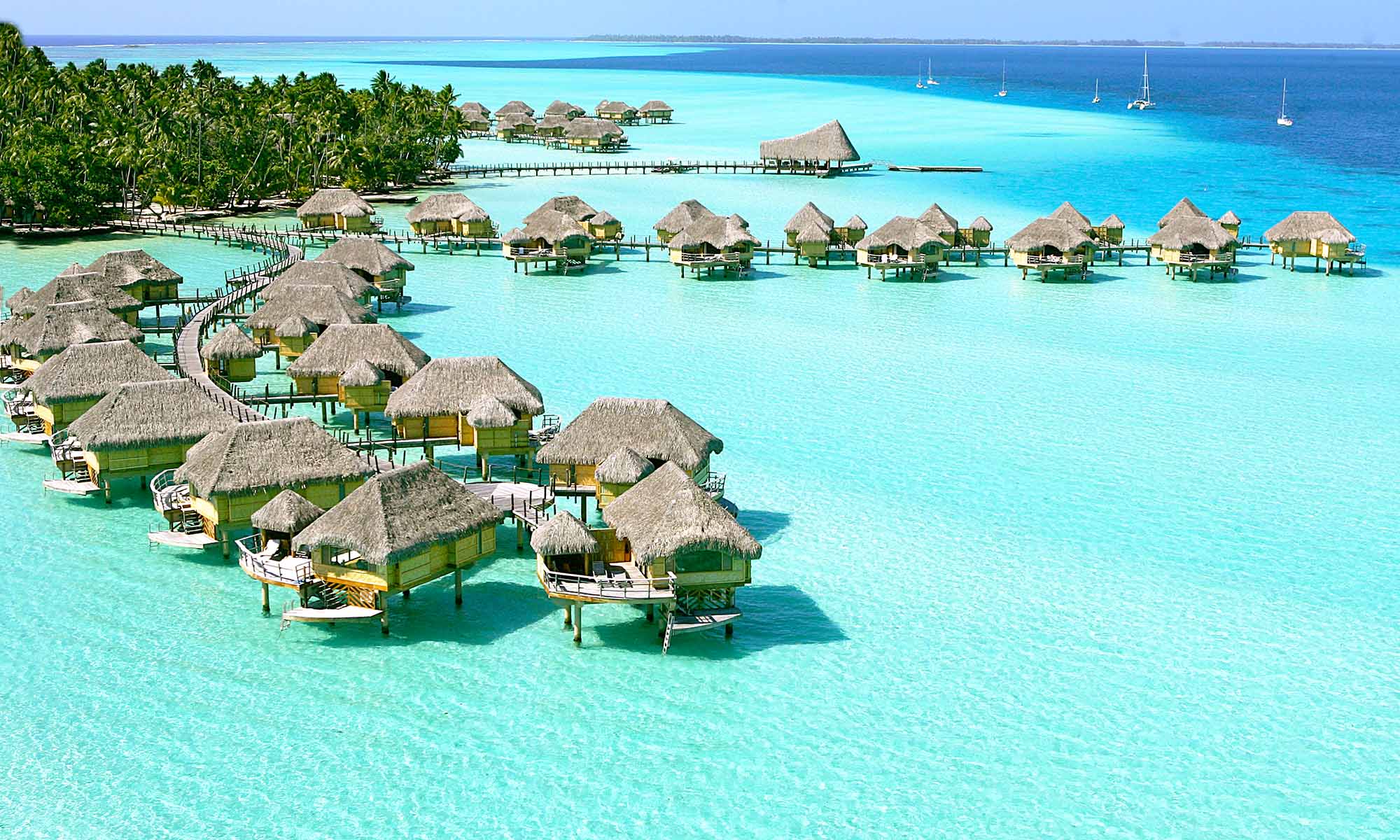 La Pirogue Api
Opened in 2016 on a small private island a 20-minute boat ride off Taha'a's eastern coast, La Pirogue Api is a boutique hotel that specializes in providing guests with an intimate and authentic Polynesian experience that is hard to find at Tahiti's larger results. The property consists of four beach suites — yes, only four; book early! — each featuring air-conditioning, a private jacuzzi and access to the crystal clear ocean. There is also an open-air restaurant on-premise, which serves meals prepared from freshly caught fish and local ingredients by an all Polynesian staff. 

Rates: from $463 to $536 per night

For more information or to book, visit Hotel La Pirogue Api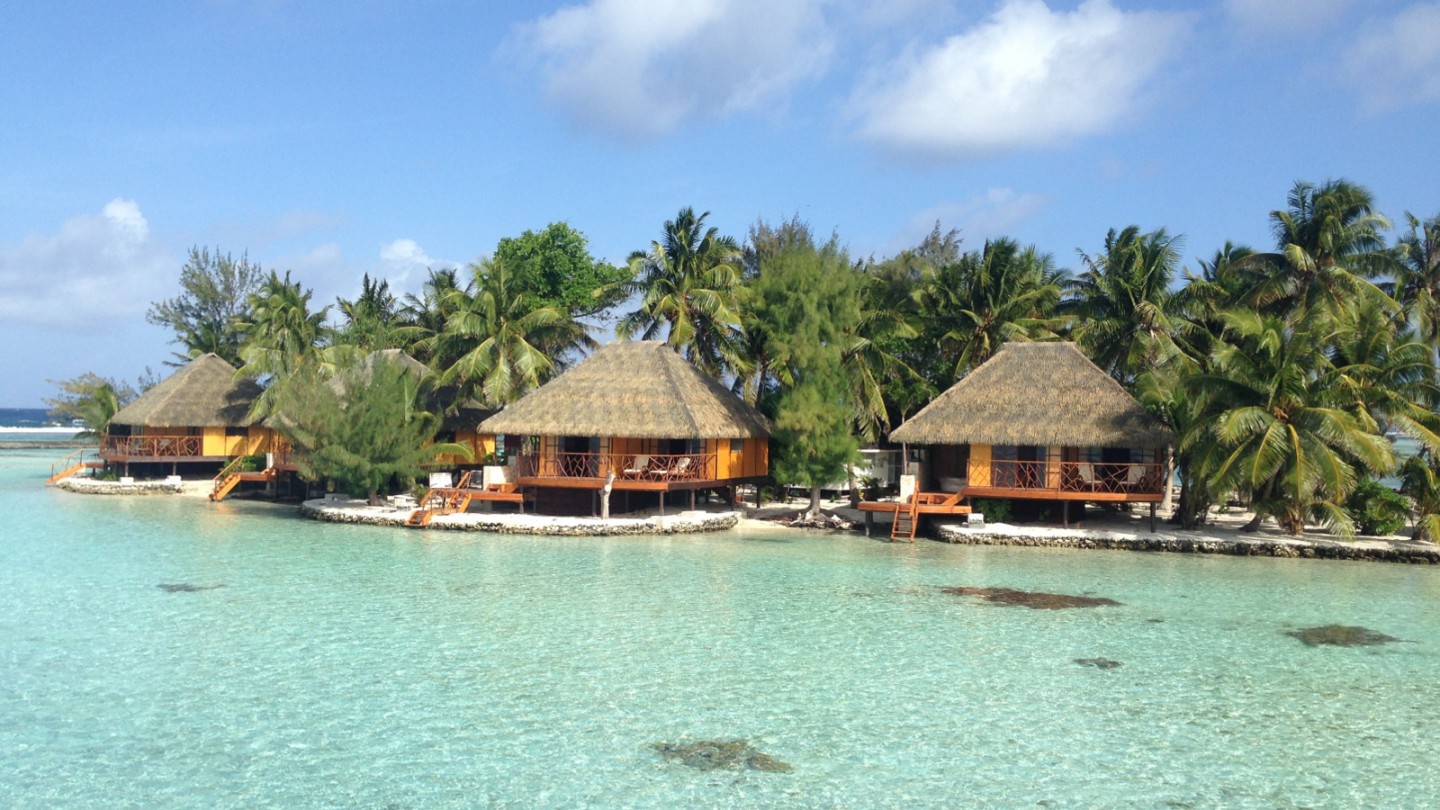 The InterContinental Tahiti Resport & Spa
Tahiti invented the concept of the overwater bungalow so, when visiting, you're almost compelled to stay in one. The island's top luxury resort, the InterContinental, offers 32 surprisingly affordable options, plus a few hundred rooms in three beachside buildings, two infinity pools, a swim-up bar, a private beach, and a lovely spa. Modeled after traditional Polynesian fare houses, the bungalows reach out over the lagoon and include roofs woven from pandanus leaves, private jetties that provide direct access to the water, and terraces ideal for watching the sunset. When hunger strikes, head to the onsite Tiare Restaurant, which features an open kitchen and nightly Tahitian dance performances, or Le Lotus, which is set in an overwater building and gives off a romantic vibe with live piano, gorgeous views, and French cuisine. The resort is also home to the Tiki Bar, a favorite local watering hole that serves cocktails in coconuts.

Rate: from $345 to $1,130 per night

For more information or to book, visit InterContinental Tahiti Resort & Spa.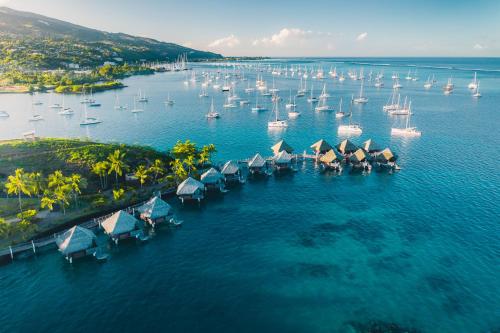 Hilton Moorea Lagoon Resort & Spa  
Popular with honeymooners and families alike, this large coastal property is located on Moorea, a quiet, lush island known for its beautiful mountain scenery and ample hiking opportunities. The hotel sits right on the lagoon and offers garden rooms and bungalows, many with their own private plunge pools, as well as fabulous overwater bungalows with glass floor panels in the living rooms and private decks with direct stair access to the warm waters below. Free kayaks, stand-up paddleboards, and snorkeling gear are available for those who want to explore their aquatic surroundings, though there's plenty to do back on shore—from lazing on the white-sand beach (or in a hammock) to getting a massage with traditional Tahitian monoi (gardenia) oil. One of the highlights of a stay here is the chance to visit the hotel's overwater bar, allegedly the only one in the country, where tiny sharks congregate every evening at sundown for feedings.

Rate: from $500 – $2000 per night

For more information or to book, visit Hilton Moorea Lagoon Resort & Spa.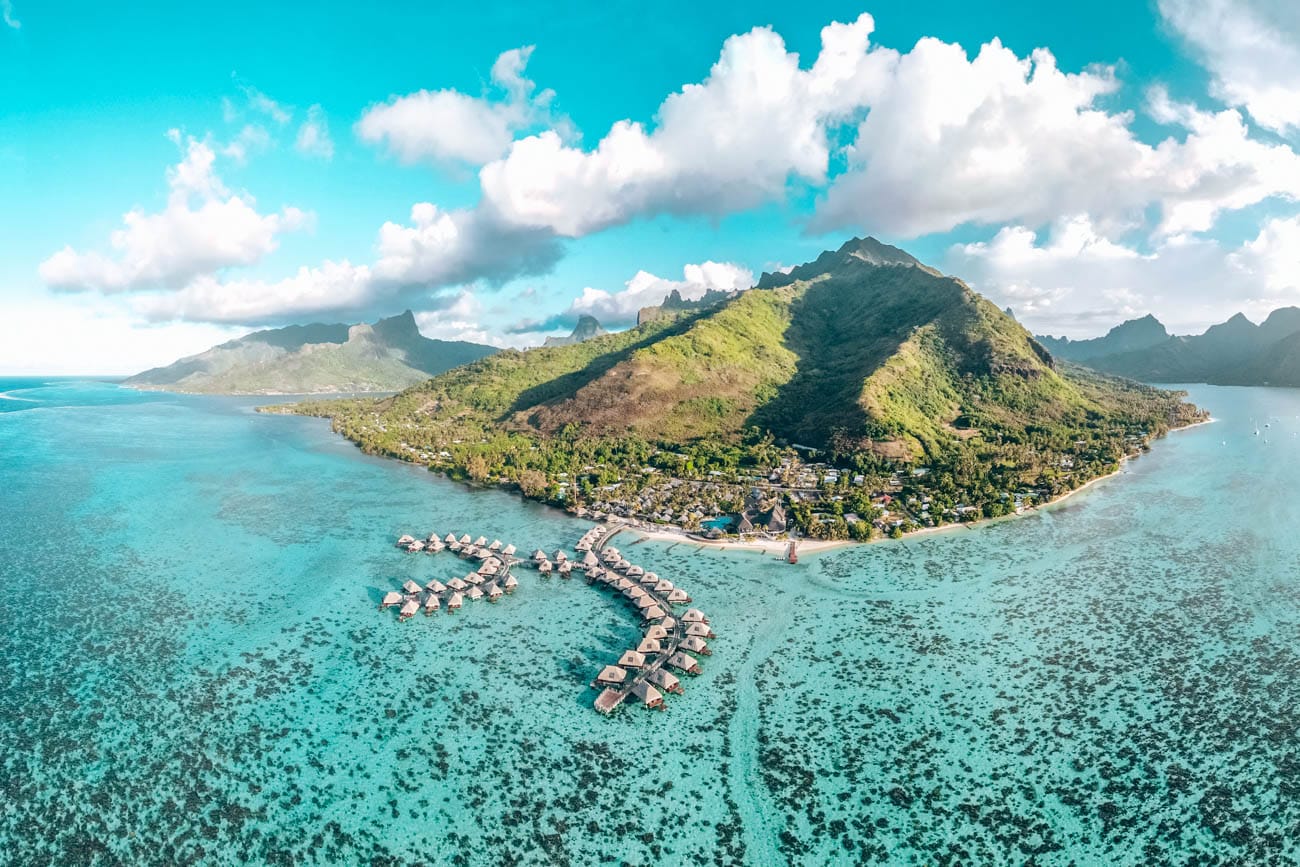 The St Regis Bora Bora  
The expansive and immaculate St. Regis Bora Bora Resort is the ultimate South Pacific splurge. Located on the secluded northeastern side of the lagoon, this luxurious island lair is home to some of the largest overwater bungalows in the region. While these perched abodes are the most enticing, the resort features a diversity of accommodations including garden villas with private plunge pools and the lavish Royal Estate, which has welcomed a number of the world's most elite. The St. Regis Bora Bora Resort is duly prepared to meet every indulgence. Signature butler service is available at the push of a button, while the bridal boutique provides a selection of designer wedding dresses should the occasion arise. The resort also features two swimming pools and a private lagoon teeming with exotic fish, turtles and stingrays. There are four dining options, from casual to gourmet, including the signature Lagoon restaurant by world-renowned chef Jean-Georges Vongerichten.
Rate: from $1000 – $2000 per night

For more information or to book, visit St Regis Bora Bora ResortHilton Moorea Lagoon Resort & Spa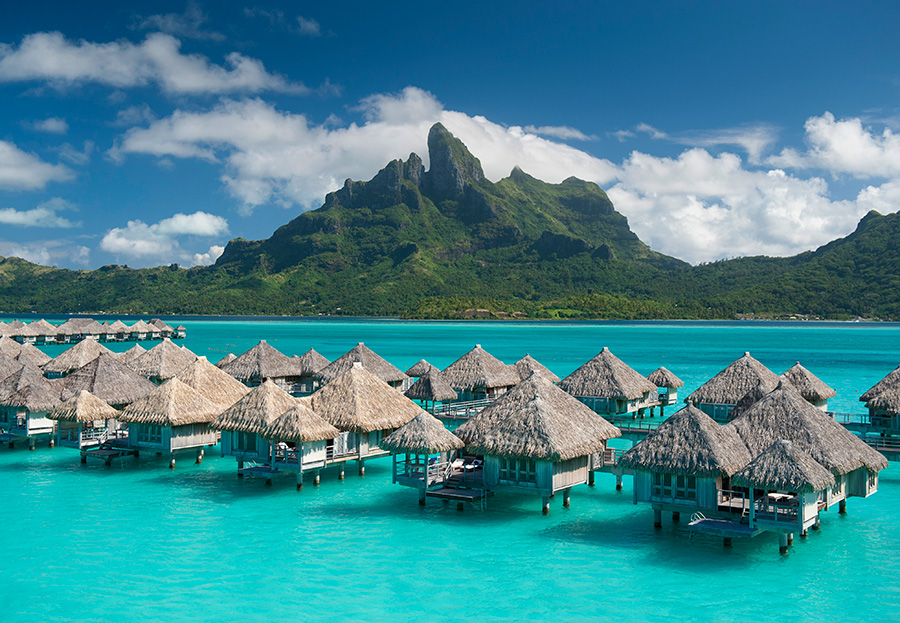 The Four Season Bora Bora    
Epic might be an understated description for this collection of thatched-roof bungalows built on stilts over the crystalline waters of the Bora Bora lagoon. This luxury resort is nestled in the dreamiest of settings—wooden walkways link palm-dotted islets fringed with white sand, while the craggy green peaks of Mount Otemanu loom in the distance. Guests can alternate between the beach and the infinity pool, lined with oversized cabanas, or sample activities like stand-up-paddleboard yoga, shark feeding, and snorkeling with the resident marine biologist. Also on offer is a luxurious spa, offering an extensive menu of treatments based on native ingredients like monoï and vanilla. As for the bungalows, Polynesian touches pepper the chic, honey-hued interiors, while indulgent soaking tubs sit beneath shuttered picture windows that open onto the sea. Large decks with swoon-worthy views have stepladders down to the water—a good way to test out the provided snorkeling gear. Airy beachfront villas are also available for those who prefer to stay on land.
Rate: from $1000 – $2000 per night

For more information or to book, visit Four Seasons Resort Bora Bora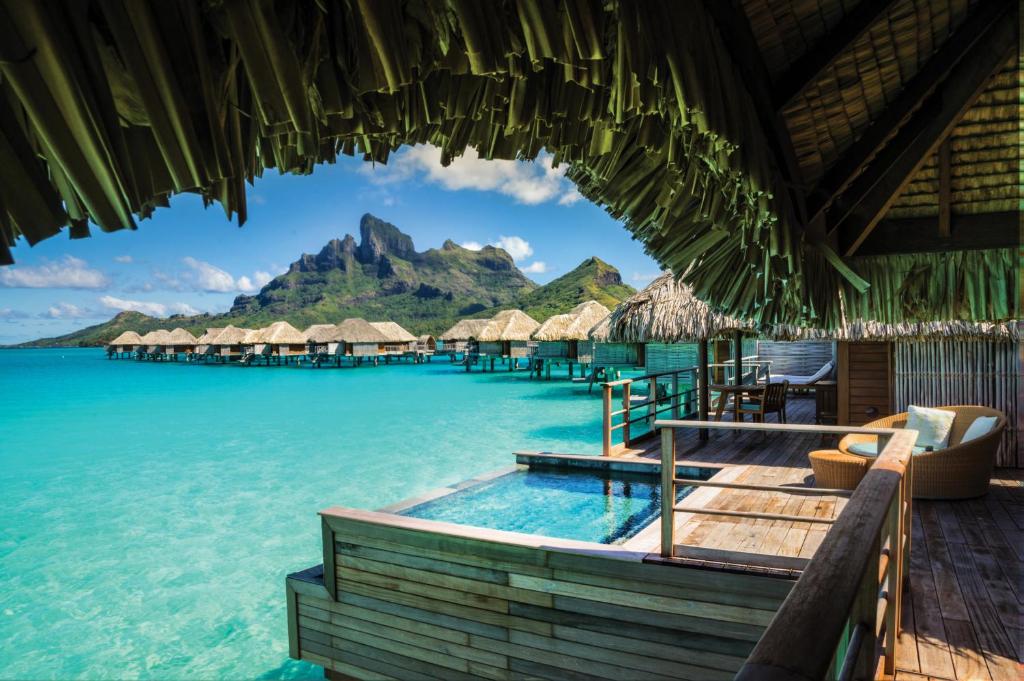 InterContinental Bora Bora     
Visiting the InterContinental Bora Bora Thalasso Resort on assignment, I feel like the only single person from here to Guam. Every year, Bora is voted among the world's top honeymoon destinations, and right away you realize everything is designed to propagate the human species. The grounds are thick with palm trees and fat ferns leading up to some of the most beautiful water on the planet resembling a translucent creamy liquid light. Every day at 2 p.m., a school of stingrays shows up in knee deep water to be fed by guests. This is highly popular for the dozens of young honeymooners because their Facebook photos come out amazing in the clear water. The star attractions are the 80 overwater villas stretching into the lagoon along four curved wooden piers. Prepare to be blown away. The villas are over 1,000 sf with cathedral beam ceilings, handsome wood furnishings and a huge living room opening out to a large wooden deck. A ladder extends to a second deck perched a couple feet above the water, where you'll spend a lot of time while other guests kayak by and wave hello. In the center of the villa, my bed faces a floor-to-ceiling window framing the volcano. These particular units were voted "World's Best View from the Bedroom" on TripAdvisor a few years ago. The hotel can also set you up with a catered romantic dinner for two on the lower deck. Candles, pillows, frangipani flowers, French champagne and lobster soup—who can resist the romance?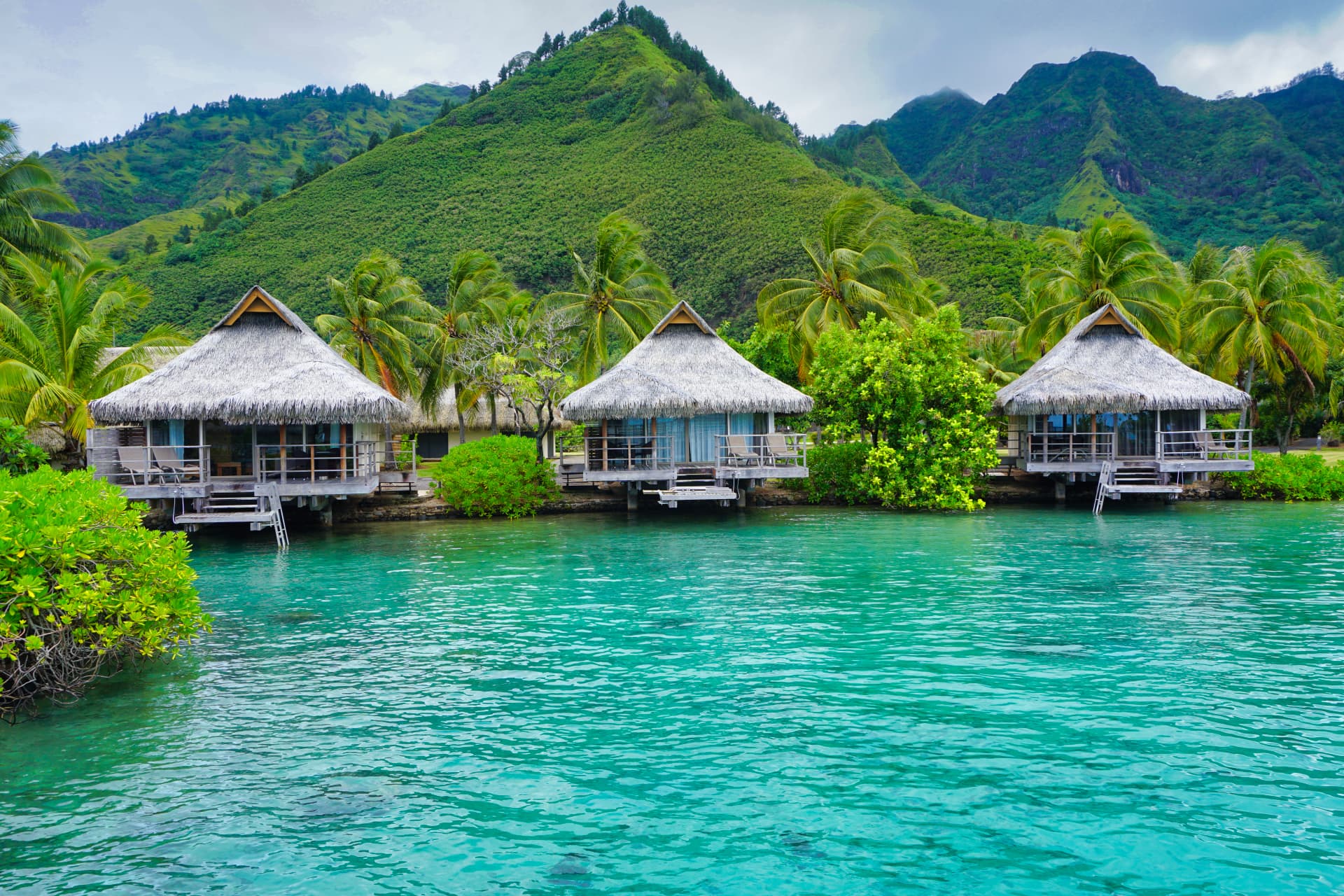 Conrad Bora Bora Nui
My 25th wedding anniversary was approaching and I wanted to take my wife somewhere romantic. It didn't take much research to discover that Bora Bora fit that description. I booked an overwater bungalow that allowed us to feed the fish from the floor of the living room, paddle a canoe to breakfast, or just laze on the deck above the cerulean waters. A week on this beautiful atoll brought back all of the romance that sparked our relationship 25 years ago.The high cost and the 8-hour flight to Papeete from LAX were well worth it. There isn't a lot to do on the island, which is the point really. However, to enhance the romance, you will want to spoil her with a black pearl that was pulled from the sea on a nearby island and wine and dine her at La Villa Mahana, a lovely little restaurant that only has 6 tables and is one of the best meals you'll ever eat. I can also personally recommend the Conrad Bora Bora Nui Resort, an excellent places to stay for your visit to Bora Bora. Truly a once in a lifetime romantic trip!
Le Bora Bora by Pearl Resorts
Poised on Motu Tevairoa, only a ten-minute boat ride from the airport and fifteen minutes across the lagoon from the village of Vaitape, Le Bora Bora by Pearl Resorts combines heavenly location and proximity to the mainland. The resort boasts authentic Polynesian style and architecture and certainly offers some of the most traditionally designed rooms in Bora Bora. The 108 rooms and villas are nestled in a beautiful tropical garden, on the beach or suspended above the dazzling lagoon.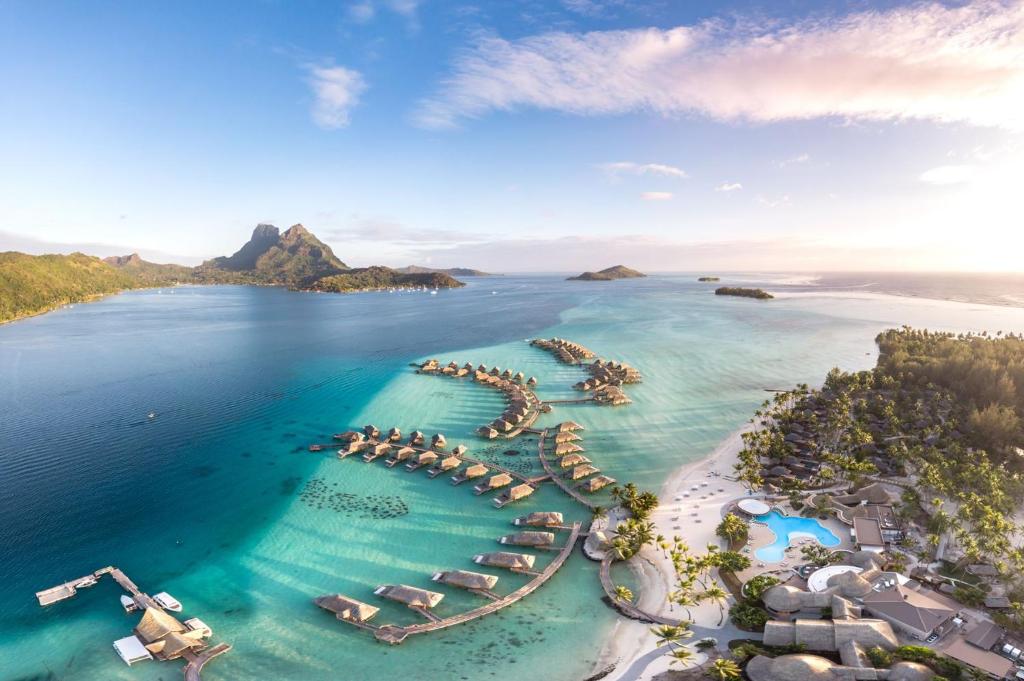 More Hotels & Recommendations