Hotels & Recommendations
Where to Stay in French Polynesia on Any Budget
Tahiti is not a quick trip, so why not stay a while?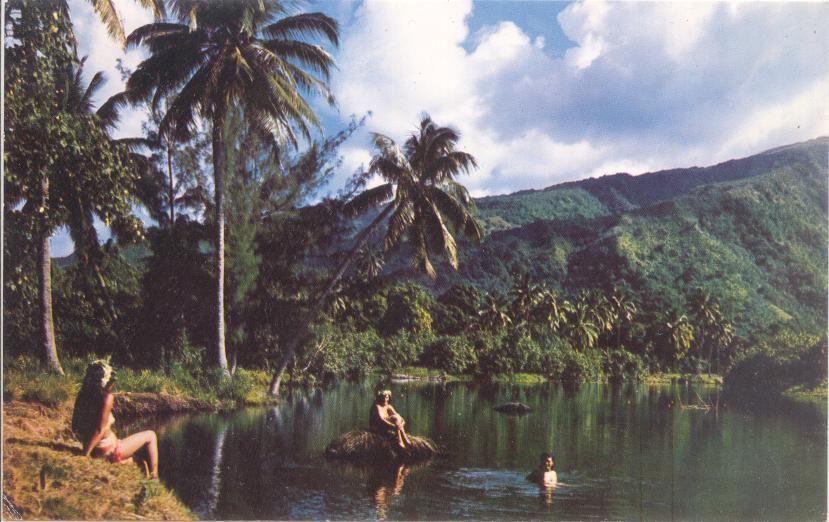 In October of 2019, Sailing Collective will push off on our voyage in the French Polynesian Islands. This constellation of lush archipelagos and islands ringed by white sand and coral — the largest and most well known being Moorea, Raiatea, Tahaa, Bora-Bora and Tahiti — are renowned for their hospitality. Which is a good thing because, boy, they are remote. So if you are planning on sailing with us, why not take the opportunity to stay a while?
We will meet at a marina on the island of Raiatea, which is a quick flight from Tahiti's main international airport in Papeete. Listed below are hotels and resorts for all budgets in or easily accessible from Raiatea.
Hotel Atiapiti
This family-run guest house is situated on the south side of Raiatea (35 minutes from the airport), in close proximity to Marae Taputapuatea, the so-called birthplace of Maohi and Maori culture and a valuable stop for anyone interested in learning more about the Island's rich cultural history. Hotel Atiapiti also provides plenty of on-site amenities, including free snorkeling and fishing equipment, as well as bicycles and kayaks for rent. Perhaps not be the most glamorous stay on this list, we guarantee you won't be bored here.
Rate: rooms from $162 to $193

For more information or to book, visit Hotel Atiapiti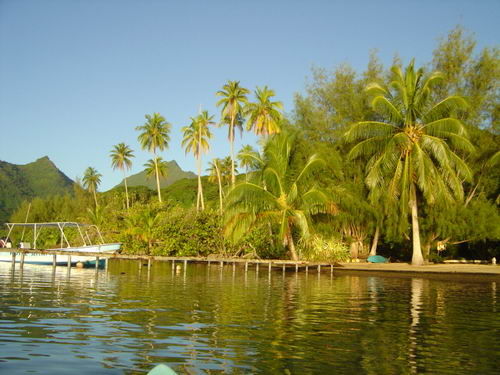 Opoa Beach Hotel:

By incorporating Coir fiber, Maki-Maki roots and Raiatea shells, Opoa Beach Hotel has elegantly worked a local touch into its nine beach or garden facing bungalows. It is just thirty minutes from the airport in Raiatea and the main town of Uturoa, making exploring easy. But located on the quiet south side of the island, you can be sure that when the night is done you will have a peaceful place to return to.

Rate: rooms from $261 to $460 per night

For more information or to book, visit Opoa Beach Hotel.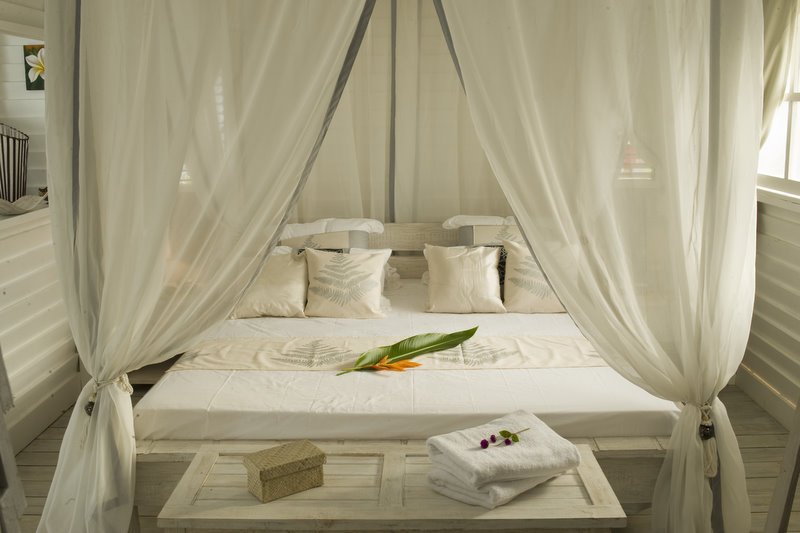 La Perle de Tahaa: 
Located opposite Bora Bora, La Perle de Tahaa offers privileged access to some of the regions most beautiful coral gardens. Not a snorkeling enthusiast? They also serve cocktails beach-side, where you can watch the passage of Havaiki Nui — a race of traditional canoes — while you sip.

Rate: $80-$222 a night

For more information or to book, visit La Perle de Tahaa.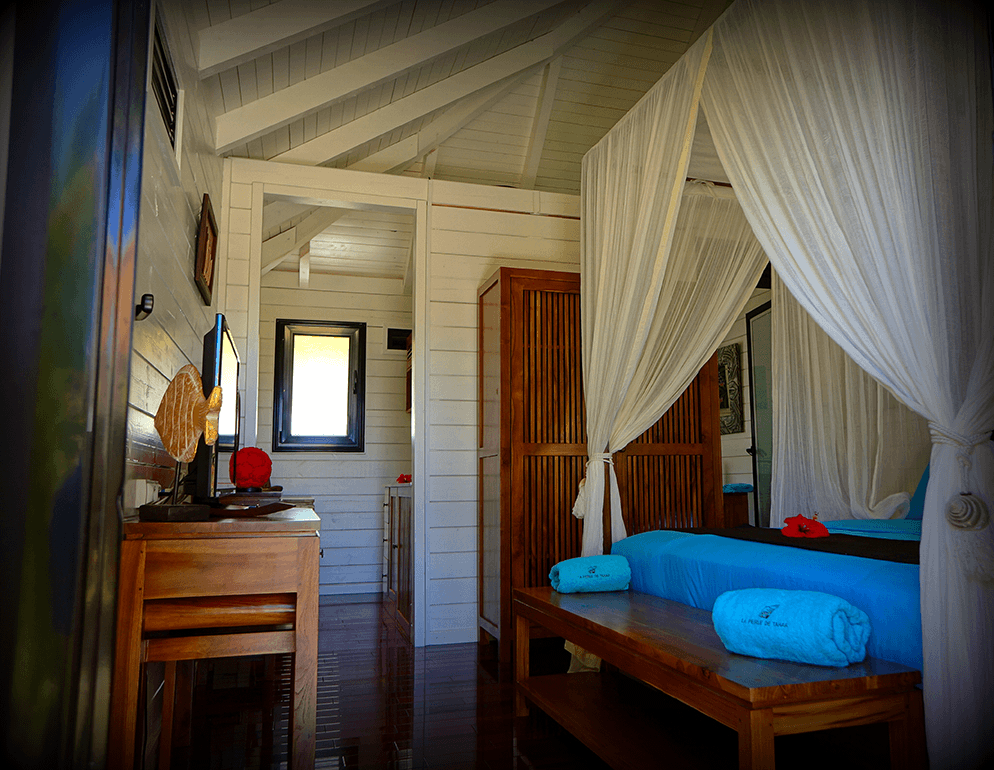 Raiatea Lodge Hotel:
This charming French colonial-style hotel has a location that can't be beaten: it's five minutes from the Raiatea airport, ten minutes from the main village Uturoa and situated on a lagoon with views of Bora Bora. All fifteen rooms are modern and unpretentious, with air-conditioning and private terraces. If you plan on exploring the mainland before hitting the seas — or are looking for someplace to crash ASAP after flying halfway around the world — this is Raiatea Lodge Hotel is the place for you.
Rate: $261 – $460 per night

For more information or to book, visit Raiatea Lodge Hotel.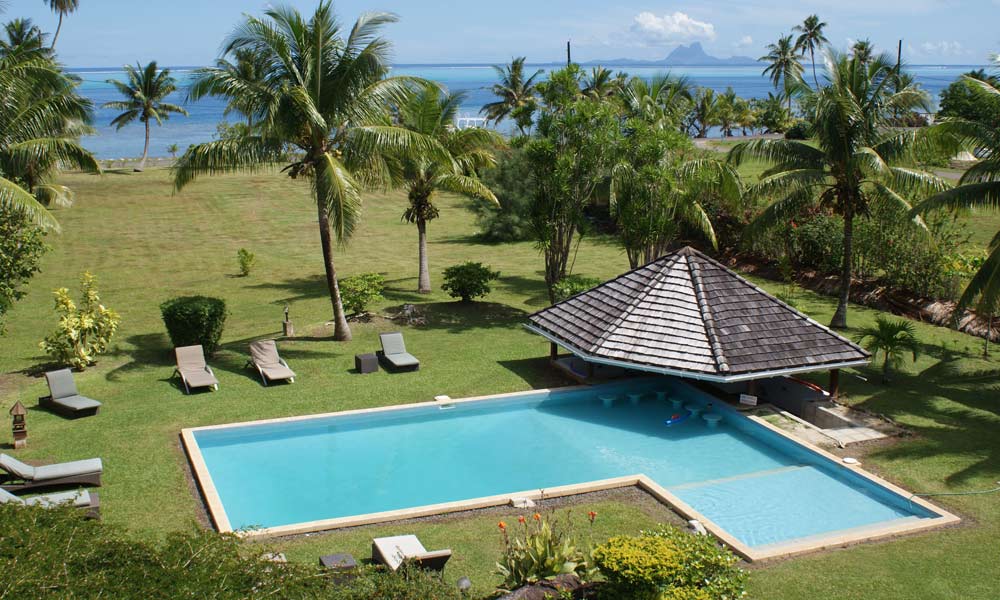 Vahine Island Resort & Spa:

Located on the private island, which sits off the northeastern coast of Taha'a and is ringed by coral, Vahine Island Resort and Spa is for travelers seeking luxury, but on a budget. 
Located along the northeastern coral reef surrounding Taha'a. 30 minutes away from Raiatea by boat. Views of Taha'a, Raiatea, Huahine and Bora Bora. Tucked inside a coconut grove. Intimate boutique hotel. Six overwater bungalows and six beachfront suites. Coral garden for snorkeling, views of Bora Bora. Six beach Suites tucked into a coconut grove and three overwater bungalows. Candlelit dinners and a strong wine list. More low-key option than some of the upscale resorts. Simple spa offering Polynesian massages and coconut oil treatments.
Rate: $270 – $779 per night
For more information or to book, visit Vahine Island Resort & Spa.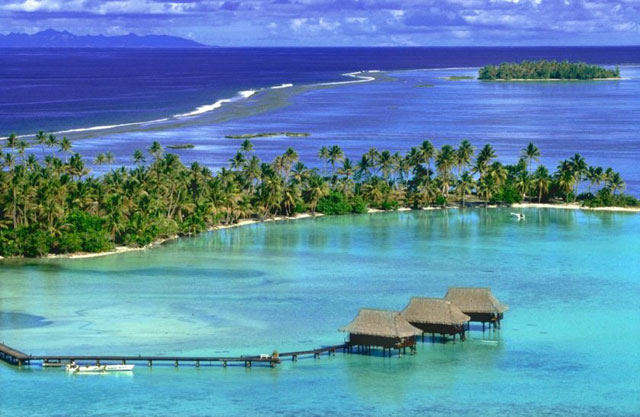 Le Taha'a Island Resort & Spa:
Le Taha'a Island Resort & Spa is an elegant luxury resort and member of the prestigious Relais & Chateaux Collection. Built on a private island thirty or so minutes from the airport in Raiatea, guests can choose between overwater bungalows and beach villas with private plunge pools. Watch the sunset over Bora Bora and explore the private island's natural vegetation, which La Taha' has worked hard to preserve.
Rate: $659 – $1,409 per night
For more information or to book, visit Le Taha'a Island Resort & Spa.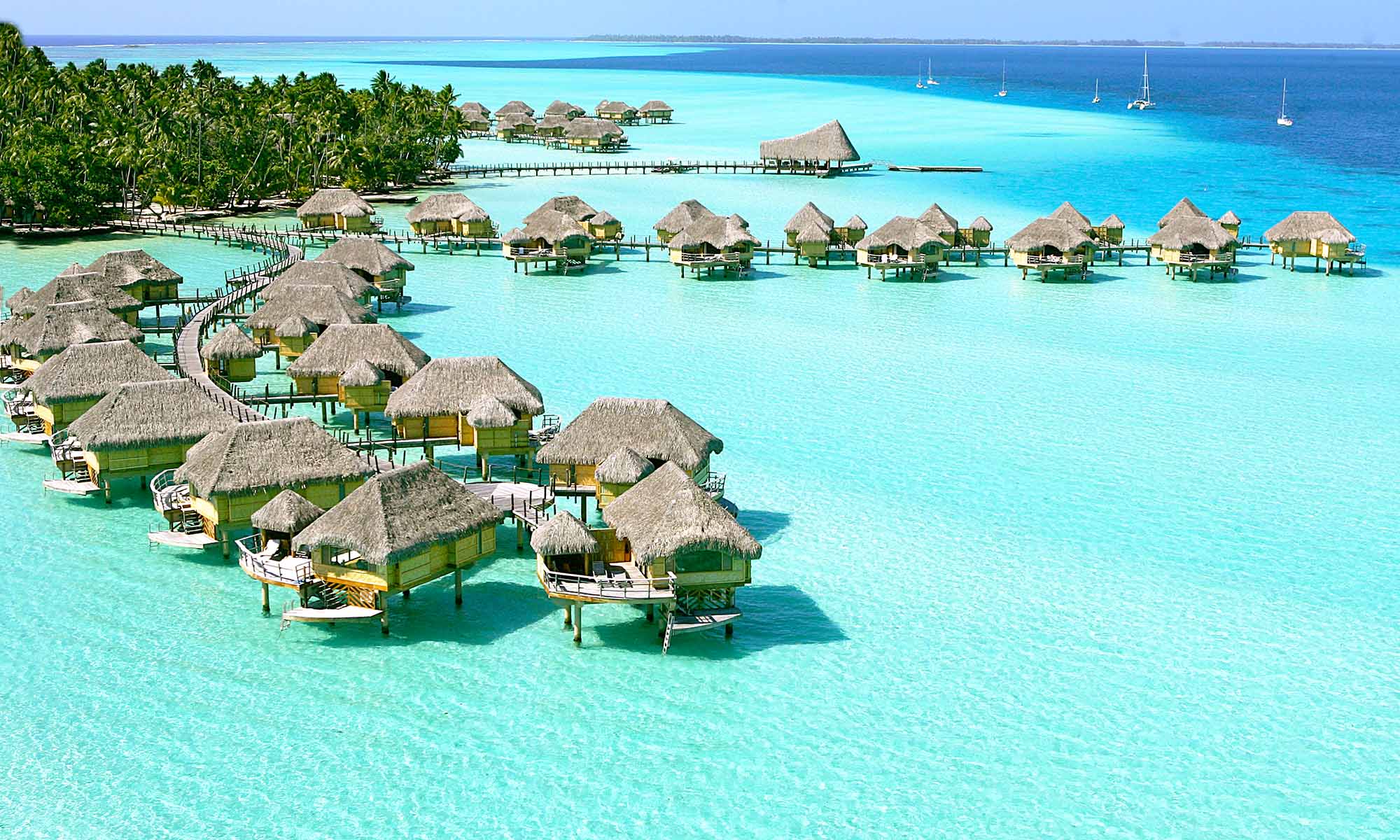 La Pirogue Api:
Opened in 2016 on a small private island a 20-minute boat ride off Taha'a's eastern coast, La Pirogue Api is a boutique hotel that specializes in providing guests with an intimate and authentic Polynesian experience that is hard to find at Tahiti's larger results. The property consists of four beach suites — yes, only four; book early! — each featuring air-conditioning, a private jacuzzi and access to the crystal clear ocean. There is also an open-air restaurant on-premise, which serves meals prepared from freshly caught fish and local ingredients by an all Polynesian staff. 

Rates: from $463 to $536 per night

For more information or to book, visit Hotel La Pirogue Api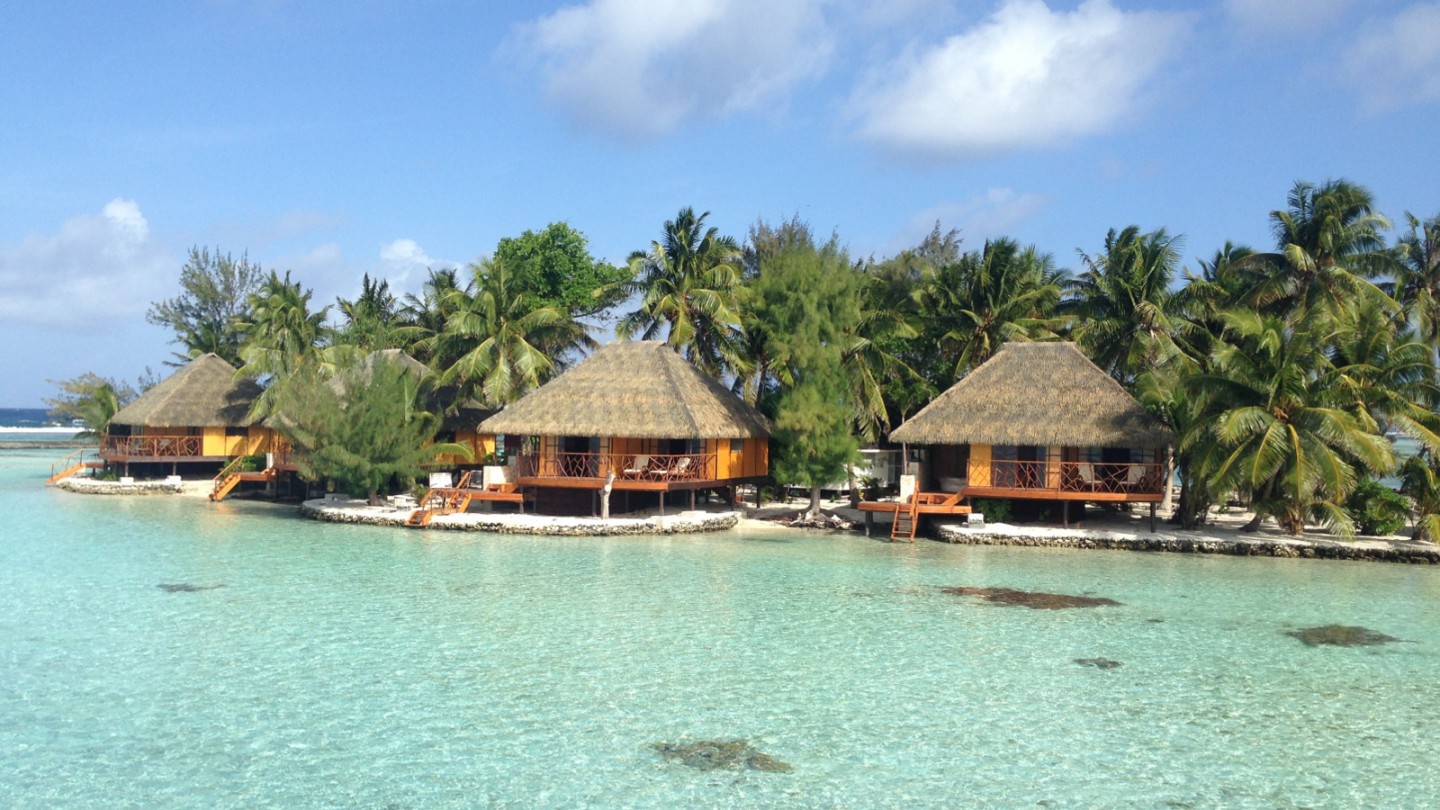 The Brando: 
As the story goes: Marlon Brando bought Tetiaroa, an atoll composed of a dozen or so small islands 30 miles northeast of Tahiti, after falling hard for the place he described as "a pinch of land peeking out of the immensity of the Pacific Ocean" while the filming of Mutiny on the Bounty in 1966.  Some five decades later, this namesake resort opened its doors to visitors looking for an uber-lux stay. The property is comprised of 35 one- to three- room villas, each ensconced in vegetation to provide guests privacy; two on-site restaurants, one of which is overseen by Guy Martin, a chef at the two-Michelin star Le Grand Vefour in Paris; a spa that specializes in Polynesian treatments; and an eco-station, to highlight the resort's commitment to being eco-friendly (relatedly: complimentary coral friendly sunscreen flows freely). Obama once spent a spent a month here writing his presidential memoir. Maybe that's all you need to know.

Rate: from $3,448 to $11,300 per night

For more information or to book, visit The Brando.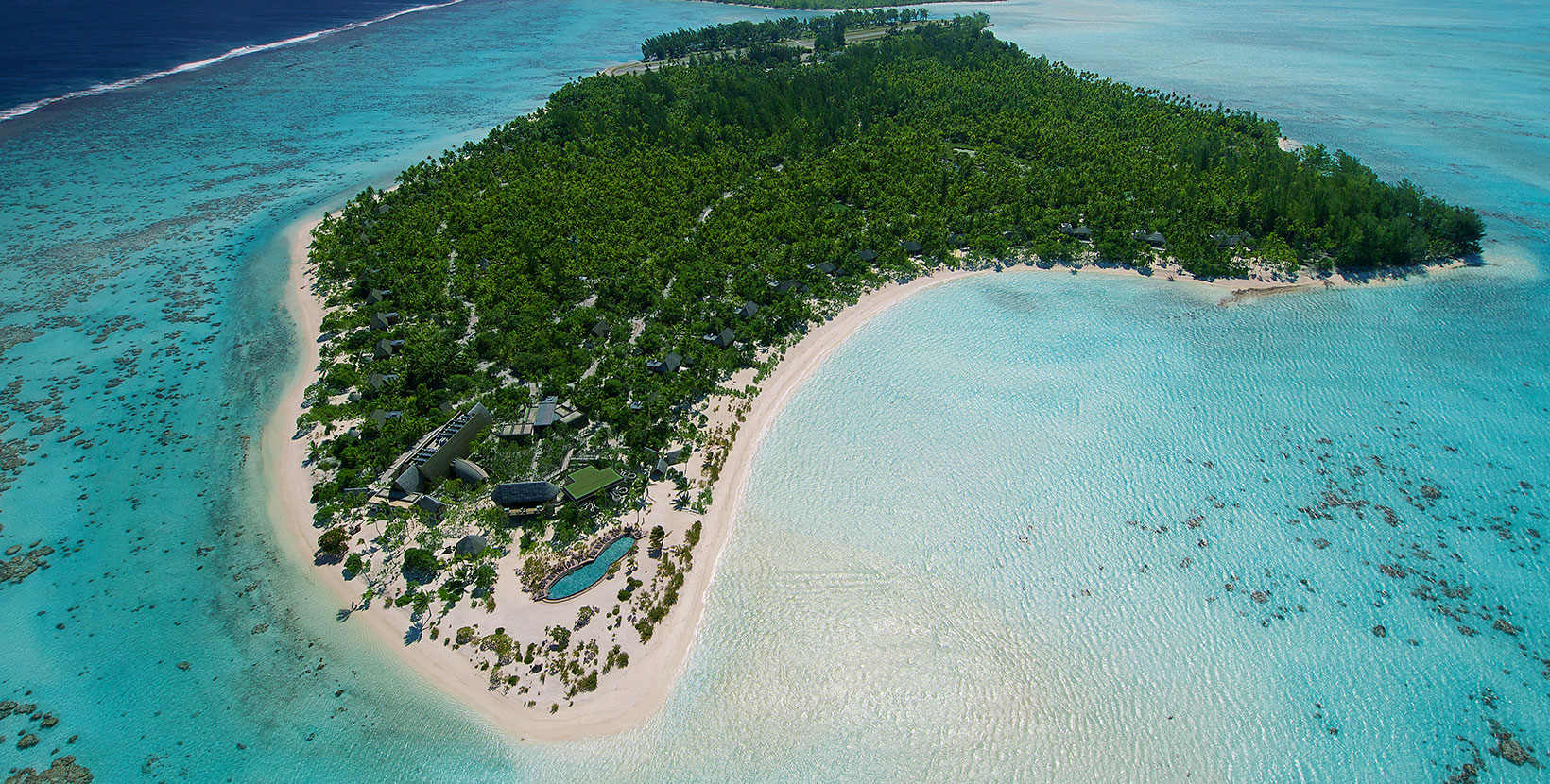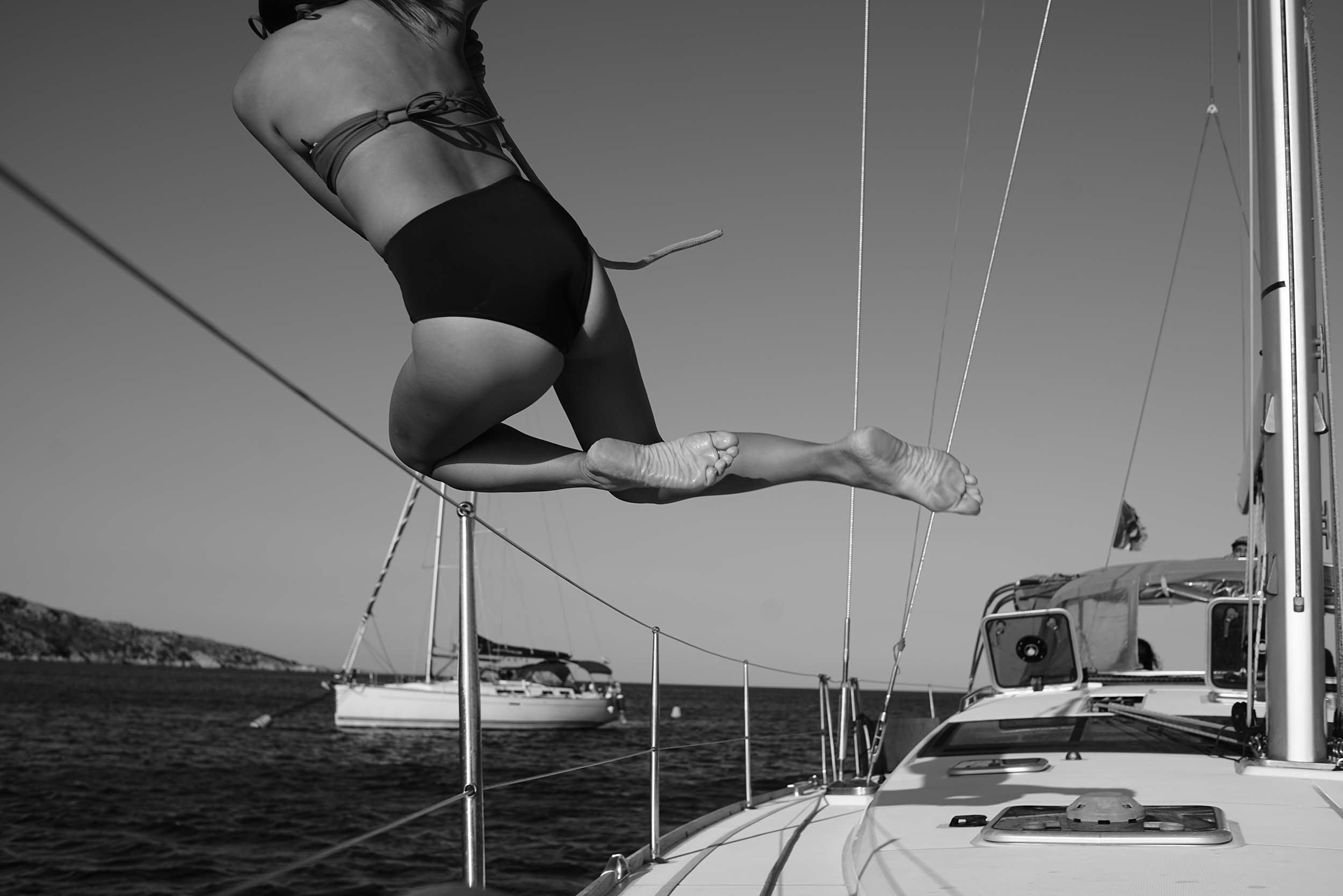 More Hotels & Recommendations