Hotels & Recommendations
A Few Days in Buenos Aires
By Dayyan Armstrong | Jan. 23, 2023
BUENOS AIRES! Section i ~ Hotels, Section ii ~ Restaurants & Bars & Museums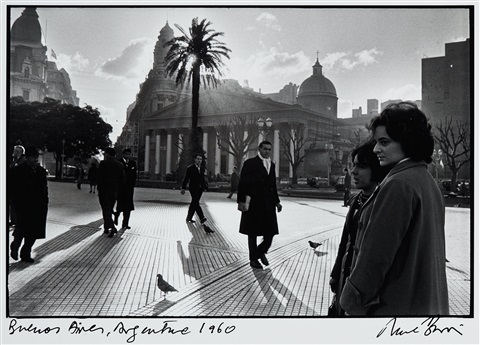 Buenos Aires, la Reina del Plata, the Queen of Silver – as the colloquial saying goes – a global metropolis with the same notoriety around the world as New York, Paris, or Jakarta. You say the name anywhere you are and everyone will know what you're talking about. Whether they can envision the place, that's another story. Standing tall at the mouth of the Rio de la Plata you find this beloved city. A long ferry ride across the river is Montevideo, the younger sister city of Buenos Aires. Much of its riches come from this large murky estuary that connects the grand Atlantic Ocean with the rest of South America. The river flows upward connecting Paraguay, Brazil, Uruguay, and Bolivia and was thought early on to reach the silver-rich country of Peru. Over the 500 years of post-Columbus and the Spaniards establishing trade routes from South America to Europe, Buenos Aires bloomed. A grand metropolis of old world and new. Gothic cathedrals, state houses, and mansions dot the city while the more recent development of glass skyscrapers and condos line the boulevards. But what do we think of when someone passing by mentions Buenos Aires – we think steak, tango – and although both are there embedded in its roots, the city is so much more. Together, we will explore.
SECTION I ~ Boutique Hotels in Buenos Aires
---
Instructions: CLICK on the hotel name link to make your reservations. Restaurants, bars, and activities are located in section ii. ENJOY!
---
Cassa Lepage Art Hotel | neighborhood San Telmo | A multi-venue contemporary boutique hotel,  coupled with an on-site archeologic museum, art gallery, and chef-driven restaurant | Starting at $130 usd
---
BE Jardin Escondido by Coppola | neighborhood  Palermo | Located in Palermo Soho, one of the most vibrant neighborhoods in Buenos Aires, is the lush, green oasis of Jardin Escondido. Boasting three levels of gardens, a solar-heated pool, an outdoor kitchen and parrilla, and a beautiful terrace surrounded by plants of all kinds, Jardin Escondido is its own hidden paradise | Starting at $425 usd
---
Home Hotel | neighborhood Palermo | Boasting an outdoor swimming pool, spa facilities and a chic garden, Home Hotel offers designer style décor in Buenos Aires. Some of them feature spa baths, private terraces and city views. Guests staying at Home are only a 10-block walk from Serrano Square's trendy craft fair in Palermo. There is a polo court 12 blocks away  | Starting at $120 usd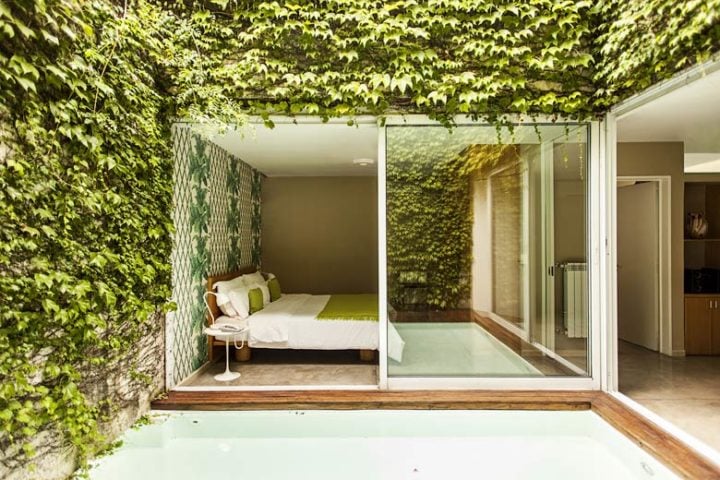 ---
BENS L'Hotel Palermo | Neighborhood Palermo | Featuring a fragrant garden in Palermo Soho, L' Hotel Palermo offers comfortable accommodations, only 350 feet from Serrano Square and 1.2 mi from Alto Palermo Mall. The property is surrounded by designer stores and chic cafes | Starting at$250 usd
---
Hotel Club Frances | Neighborhood Recoleta | Located in the heart of the Recoleta area and featuring free Wi-Fi, Hotel Club Frances is a restored French style historic building, decorated with refined antique artworks. The spacious and luminous rooms in Hotel Club Frances feature private bathrooms, some including sauna and spa bath. Luxury toiletries are provided | Starting at $215 usd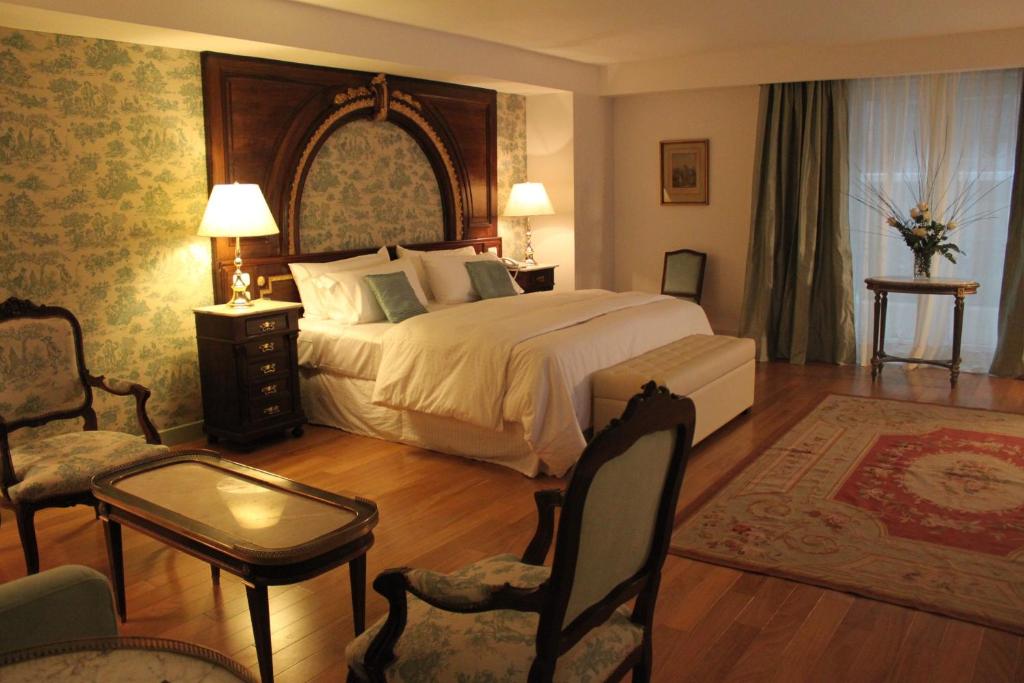 ---
Miravida Soho Hotel & Wine Bar | Neighborhood Palermo / Soho | Charming Boutique Hotel and Wine Bar in Buenos Aires' trendy Palermo Soho neighborhood. Located on a cobblestone street it has the feel of a private residence, intimate and comfortable. Miravida is your home away from home | Starting at $250 usd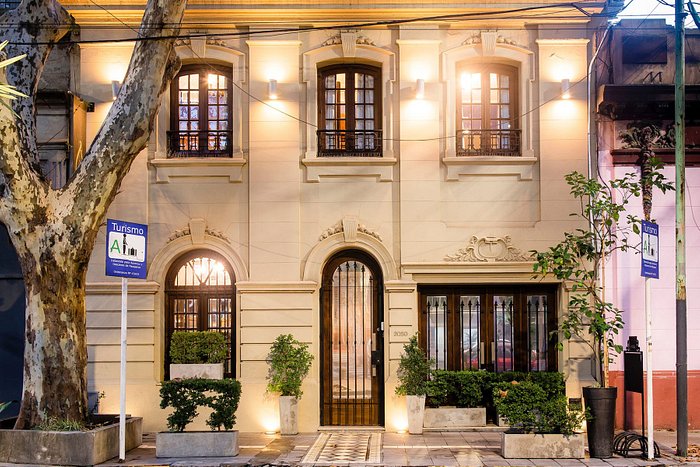 ---
Faena Hotel Buenos Aires | Neighborhood  Puerto Madero | A FIVE STAR HOTEL | Think chipped antiques, clawfoot furnishings and white leather exploded onto a canvas that's a fierce shade of red. But there is more to this hotel than its stomping interiors — not least its on-site tango theatre and rather regal swimming pool| Price starts at $500 usd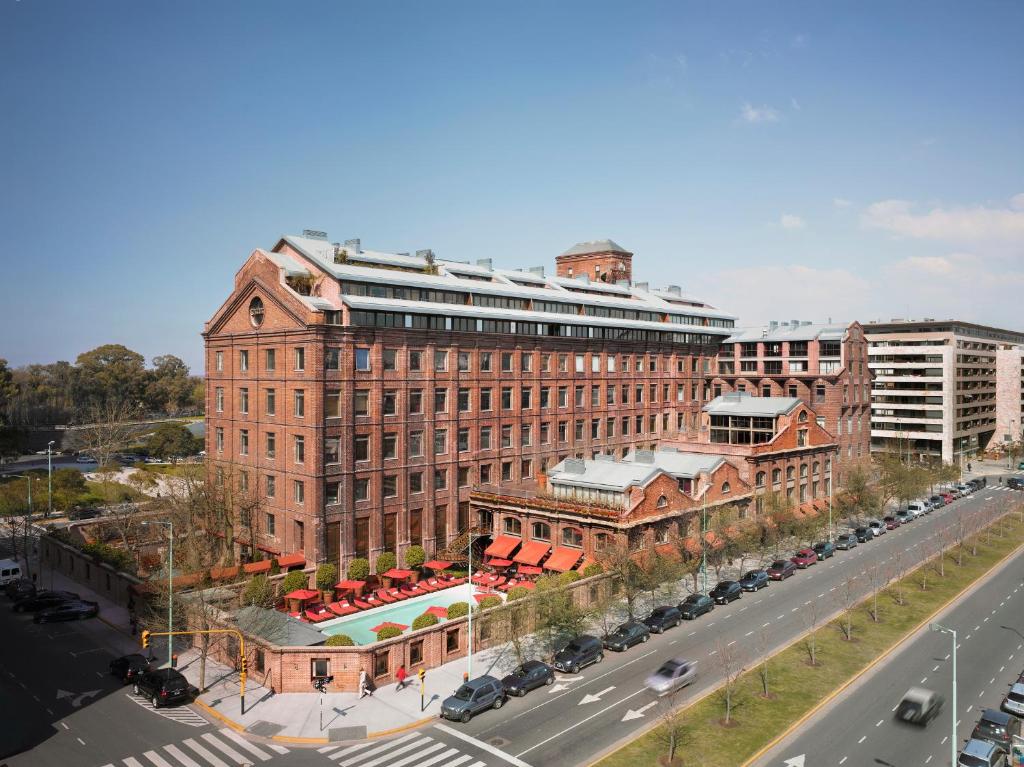 ---
Four Seasons Hotel | Neighborhood Retiro | It's the Four Seasons .. Reassuring levels of luxury on the outskirts of Recoleta, one of the city's most historic neighborhoods. The Argentine love of horses is subtly reflected throughout the hotel, while the country's passion for wine and tango feature in treatments at the spa. Expect warm service and a buzzing bar and restaurant. Starting at $800 usd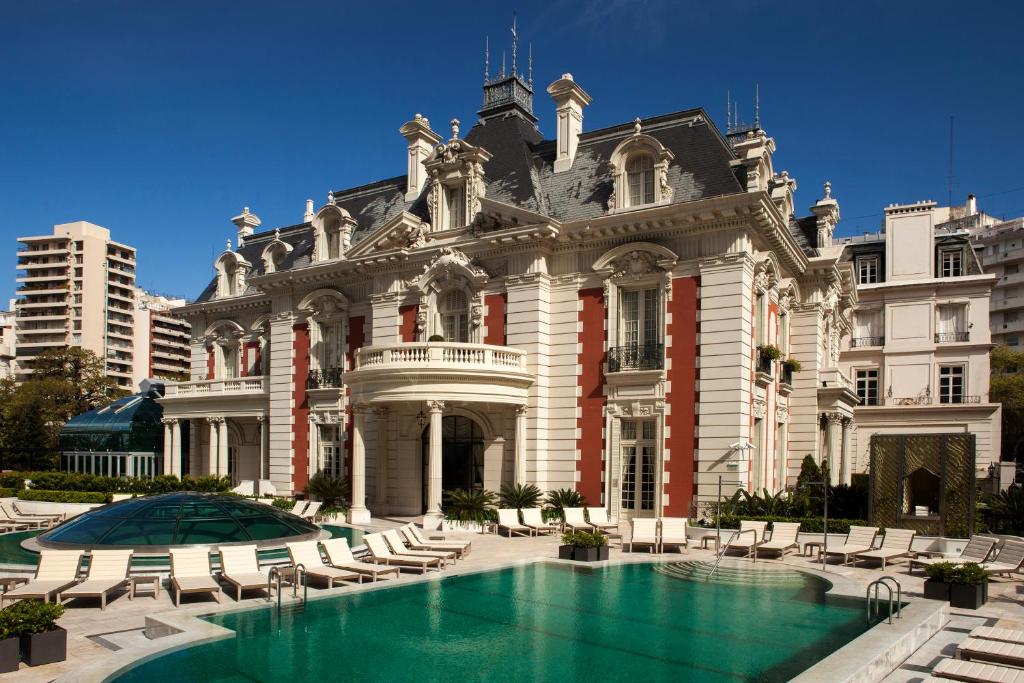 ---
Anselmo Buenos Aires, Curio Collection by Hilton | Neighborhood San Telmo | A deftly designed, thoroughly contemporary hotel tucked into a corner behind a historic façade on buzzing Plaza Dorrego. Good food and evening entertainment (and excellent soundproofing) make this an attractive, centrally located option. It's owned by Hilton but really doesn't feel like a major chain at all | Starting at $200 usd
---
Hotel Del Casco | Neighborhood San Isidro | Along a cobbled street in the historic district of San Isidro, this beautifully restored neoclassical mansion turned boutique hotel boasts original features and an abundance of old-world charm. It's a 30-minute drive north of downtown Buenos Aires, but gives a real taste of local life | Starting at $200 usd
SECTION II ~ Restaurants & Bars & Attractions
More Hotels & Recommendations