Hotels & Recommendations
Where to Stay in the British Virgin Islands
Here are four hotels and resorts where we are dreaming of staying on our next visit.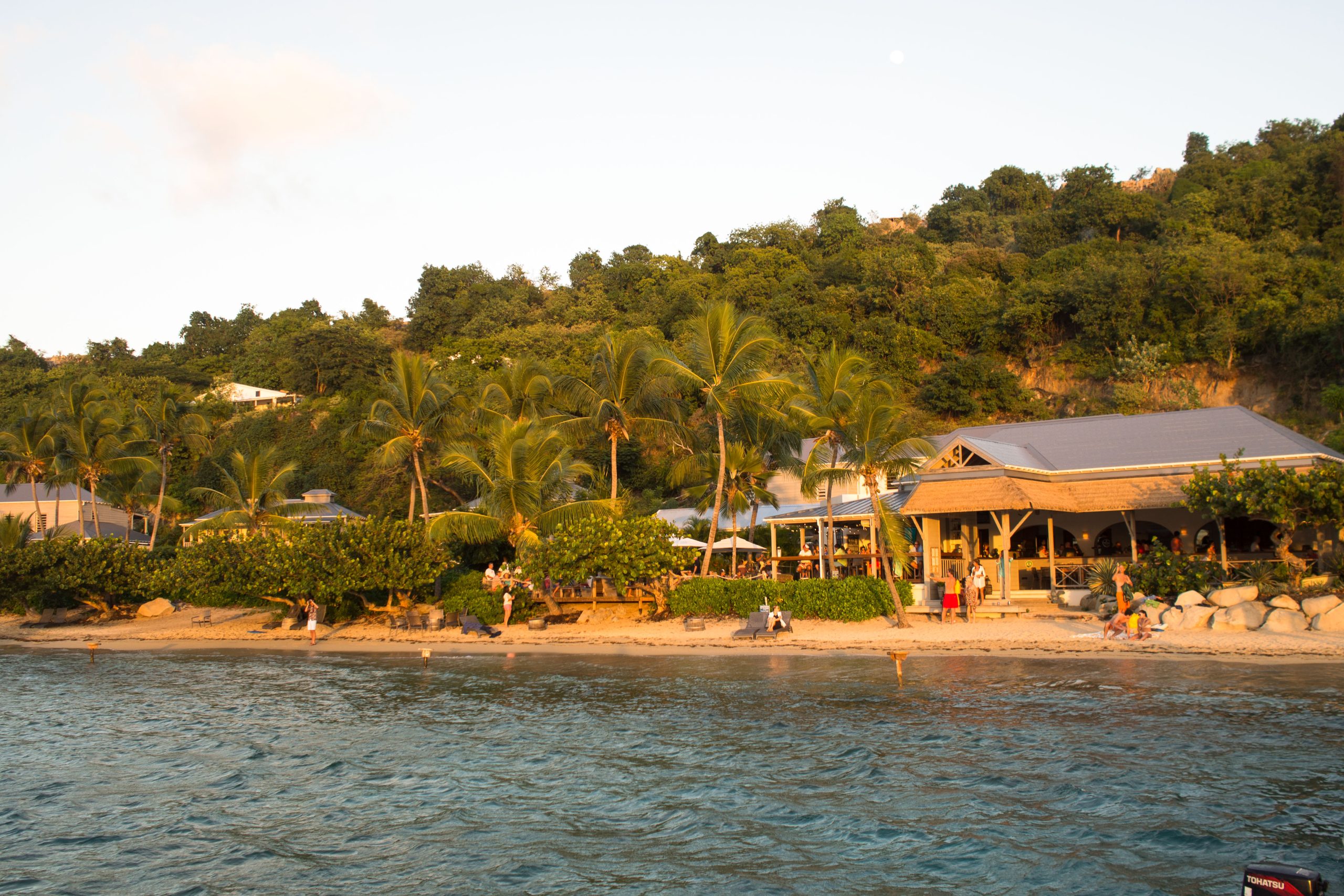 18.4335° N, 64.6333° W
The British Virgin Islands have a brand new fleet of beautiful sailboats, with the marina bases being among the first businesses to be restored after the hurricane. Our favorite restaurants are up and running this year, including Anegada's Potter's By The Sea, which still boasts the best lobster in the islands, and the fully renovated Willy T's, now anchored in Peter Islands' Great Harbor. The iconic beach bar Foxy's is open, charm very much intact. Hotels and resorts have begun reopened their doors to guests, as well.
Now all that's missing is you.
The Sailing Collective has group sailing trips on the calendar  — operating private and group journeys from November through June — and we hope you'll join us! We've got you covered while you're at sea, but if you need somewhere to stay on land — well, we've got you covered there, too. Here are four of our favorite hotels and resorts.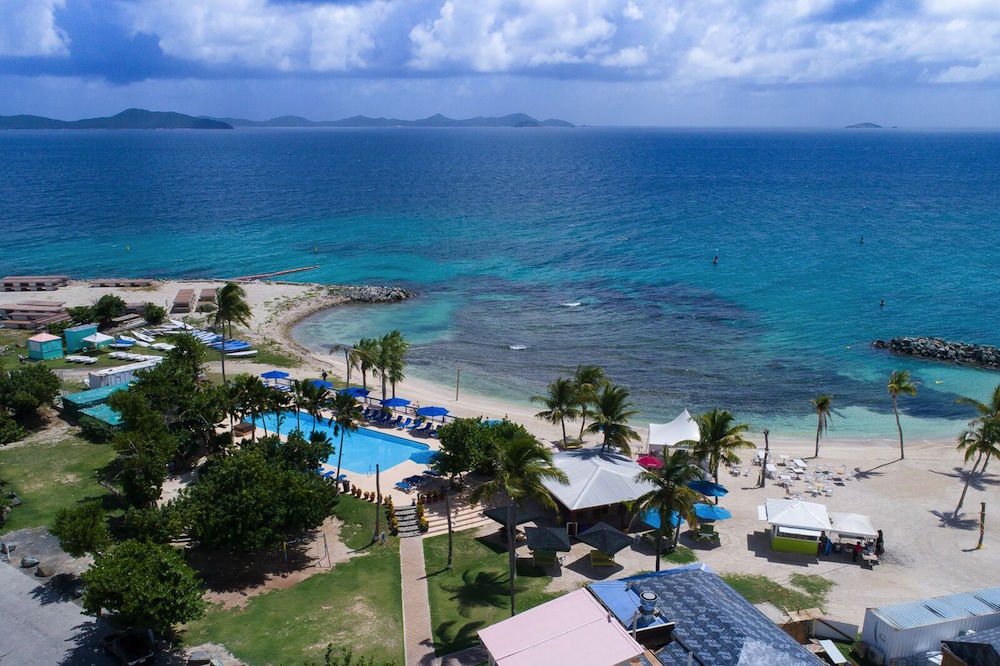 NANNY CAY HOTEL
Nanny Cay Hotel with its onsite marina is the perfect place to get a head start on developing your sea legs before or to readjust to land after a sailing vacation. Ease into it by renting a powerboat for a day of offshore snorkeling. Or you could just plant yourself by the hotel pool — there is an exchange library in the hotel's coffee shop, so go ahead and finish your book. Since Irma, Nanny Cay has rebuilt the hotel's second floor, which was ravaged by Irma, and revamped all guest rooms; they've also brought in a new chef to preside over the three on-site restaurants.
Rate: From $130 for standard double room to $735 for a three bedroom villa. 
For more information or to book, visit Nanny Cay website
With room within spitting distance of the white sand and bath waters of Little Apple Bay, situated on the west end of Tortola, is Sebastian's. The resort, which was renovated in July of 2018, boasts an award-winning restaurant and a house rum that is best sipped at the beach bar at sunset— but if we're being real it's good any hour of the day, making Sebastian's on the Beach a must visit.
Rate: From $130 for a room overlooking the Tropical Yard to $335 for the Deluxe Suite.
For more information or to book, visit Sebastian's On The Beach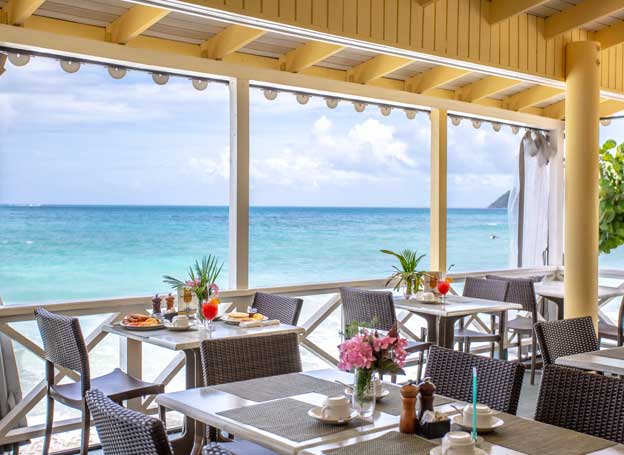 COOPER ISLAND BEACH CLUB ECO RESORT
This trendy eco-resort on Manchioneel Bay is only available by boat— and its worth the trip, whether you are looking for someplace secluded to stay or only a strong drink. The Rum Room, Cooper Island's bar, claims to have the largest selection of rum not just in the Caribbean but the whole world. Walk off your buzz on the secluded beachfront, or stop in at the Seagrape Boutique to shop for souvenirs. And when you are ready to detox: know that resort restaurant's kitchen is stocked straight from an on-site garden, which was built our in the months they were closed post-hurricane.
Rate: Rooms start at $235 a night, with a two-night minimum that increases to three-nights during peak season.
For more information or to book, visit Cooper Island Beach Club Eco Resort
THE SUGAR MILL
Post-sail, hail a ride in the hotel's Bentley from the marina to this exclusive resort on the North Shore is Little Apple Bay. Built on the grounds of old sugar mill and rum distillery, this exclusive hotel combines historical appeal and high luxury. Each of the guest rooms — of which there are limited, so book ahead — features an ocean view. Enjoy beach service or indulge at resort's spa, then close out your night with a romantic dinner at Sugar Mill's lauded restaurant that is located in a 400-year-old rum house.
Rate: From $395 a night for a Deluxe Room to $695 a night for the three-room Signature Villa.
For more information or to book, visit The Sugar Mill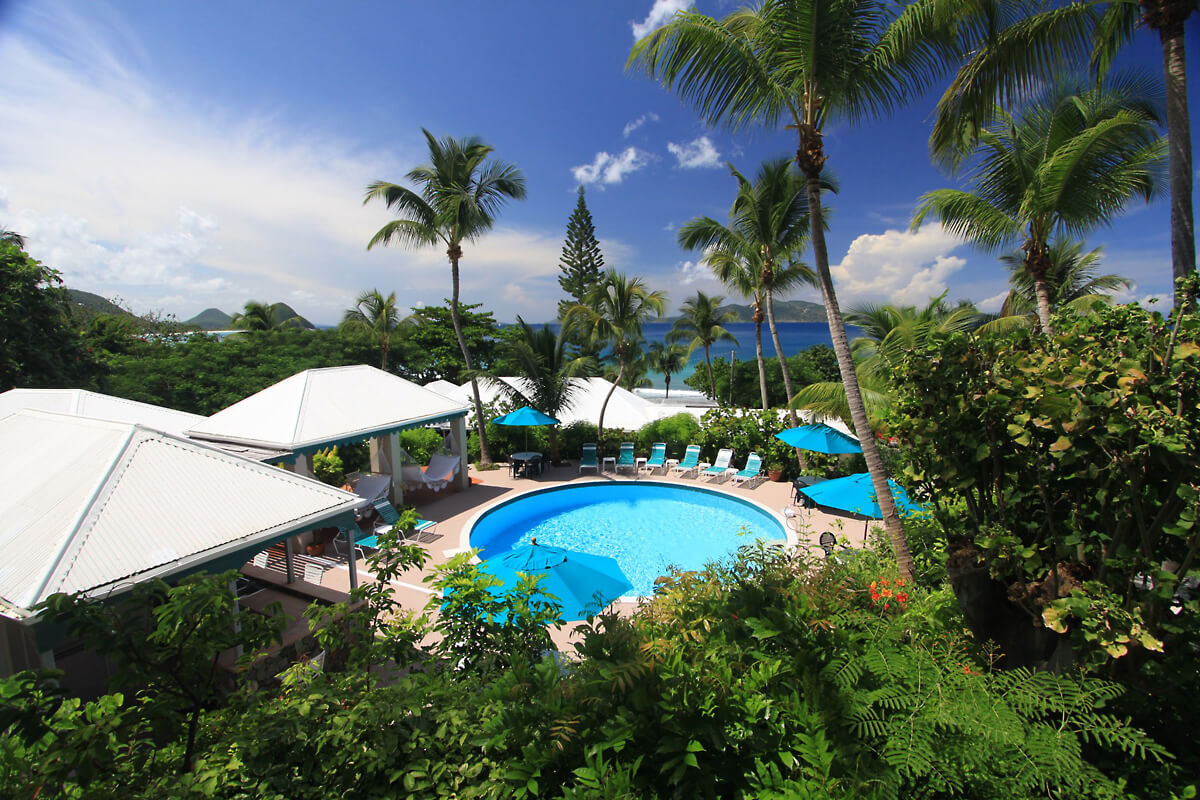 Getting there:
Fly direct to Tortola's Beef Island Airport (EIS), or fly into to St. Thomas (STT) and take a ferry to Tortola. As schedules often shift, we highly recommend checking in the night prior to your ferry to confirm departure times. Do not rely solely on the posted schedules. The last ferry leaves St. Thomas at 4:15 p.m. most days. Ferries depart from Charlotte Amalie in St. Thomas and arrive at the Road Town Ferry Terminal in Tortola.
More resources for travel in BVI post-Irma:
Keep abreast of re-opening on the islands with BVITraveller.com, a website dedicated to "helping the BVI recover by promoting travel and tourism after Irma and Maria."
More Hotels & Recommendations