Travel
Japan – And What About Omakase?
I went to Tokyo for Omasake and it left me with much to contemplate about life.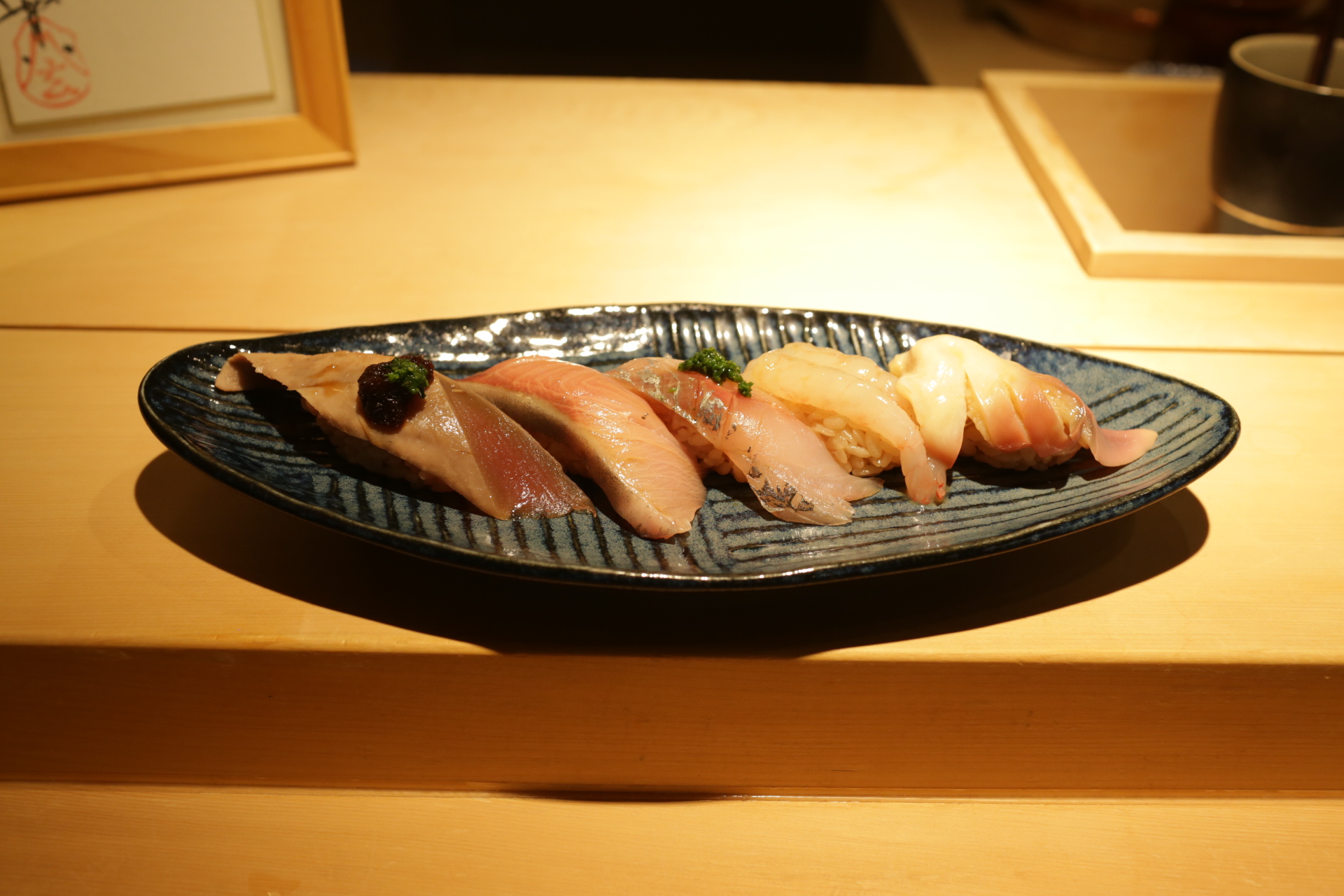 〒104-0061 東京都中央区Ginza, 5 Chome−14, 光澤堂GINZAビルB1
An elegant  meal at Ginza SushiMasa in Tokyo's Ginza district
It was a Tuesday at about 11:55 am when it all began and the subtitles of its magic became evident
What I learned about omakase is that it's an act, a scene with a stage. It's directed with the audience intended to view the production as the director envisions it during the show and not only with their use of flavor and food, but also with the lighting in the room; to elevate and showcase all the textures in the fish. It's theatrical and combined together with all the subtleties, omakase becomes a beautiful performance. Opera, omakase, ballet, and so on, it's all done with intention and the daily production will always be different and unique.
If you're like me in anyway, a big taste will give you satisfaction beyond your wildest imagination, or at least, having bite after bites of full flavor will place your imagination into real terms. Think of your our favorite foods, the pastas or curries of the world, you would never eat just a singular spoonful of curry or just one or two noodles and call it a meal and expect to feel satisfied. No, there is more, there is always more! You have a plate of pasta and a bowl full of curry and at the end of it, you're there, the proverbial cigaret moment with an unflattering round belly the size of a breadbox and you feel good, you feel very good.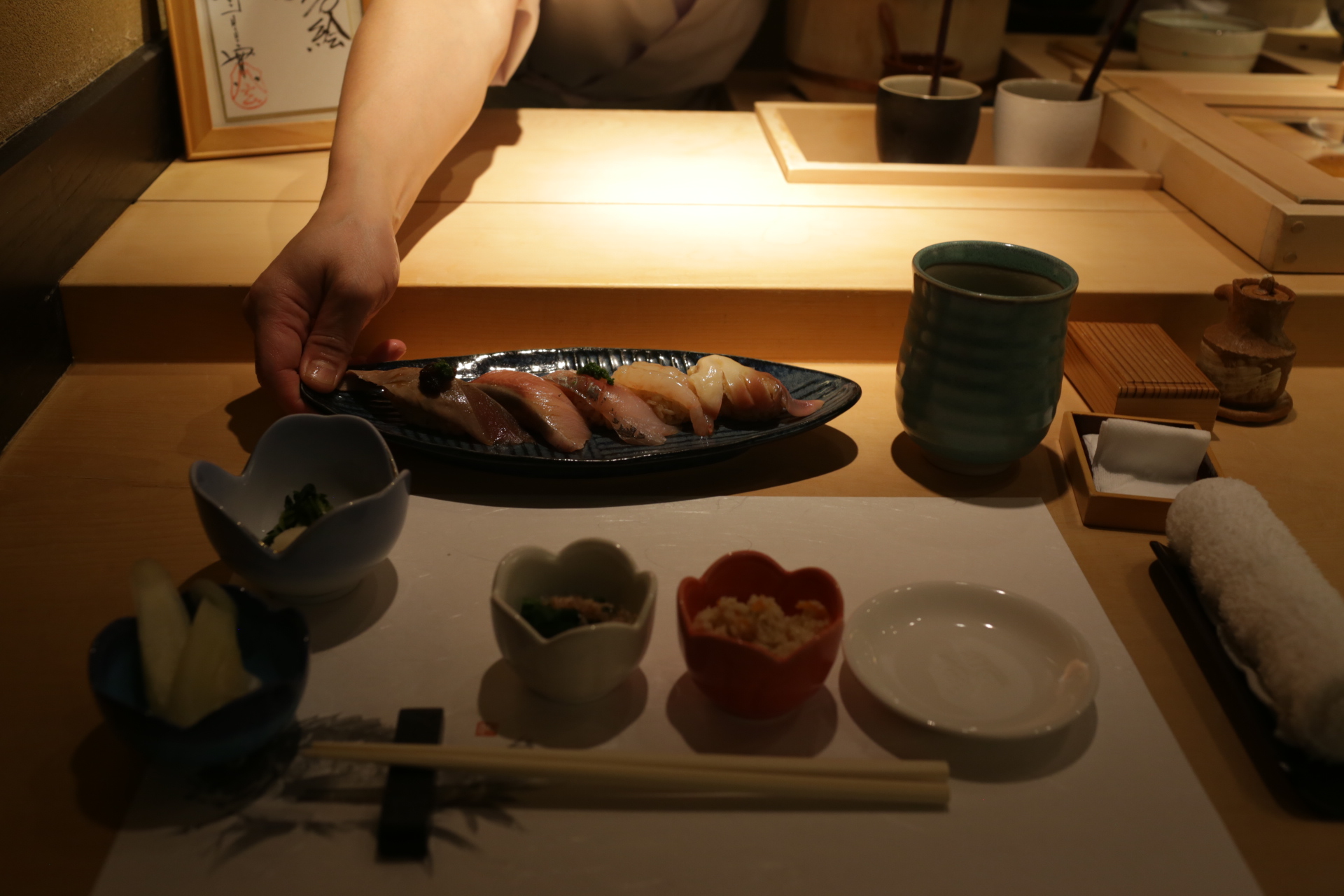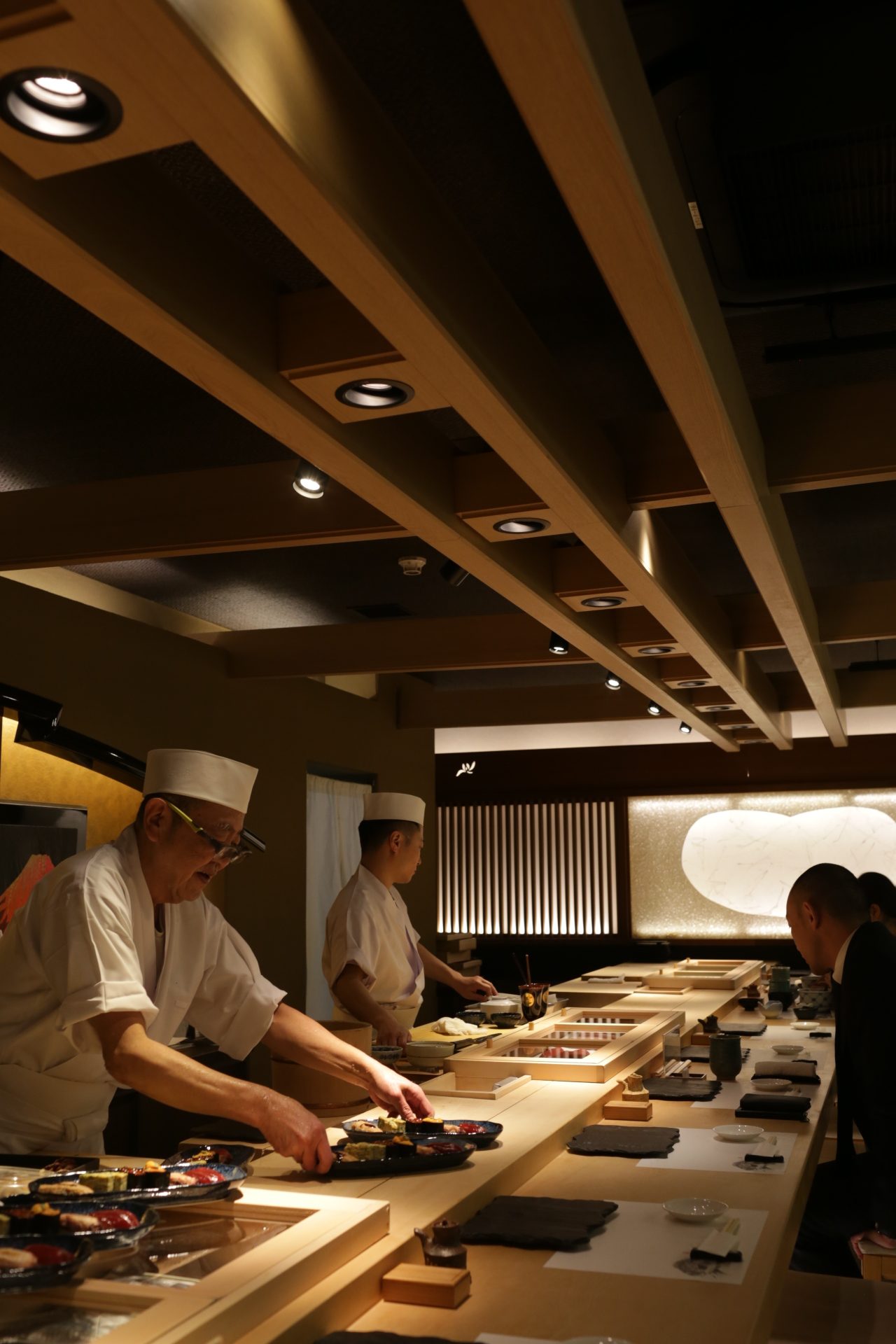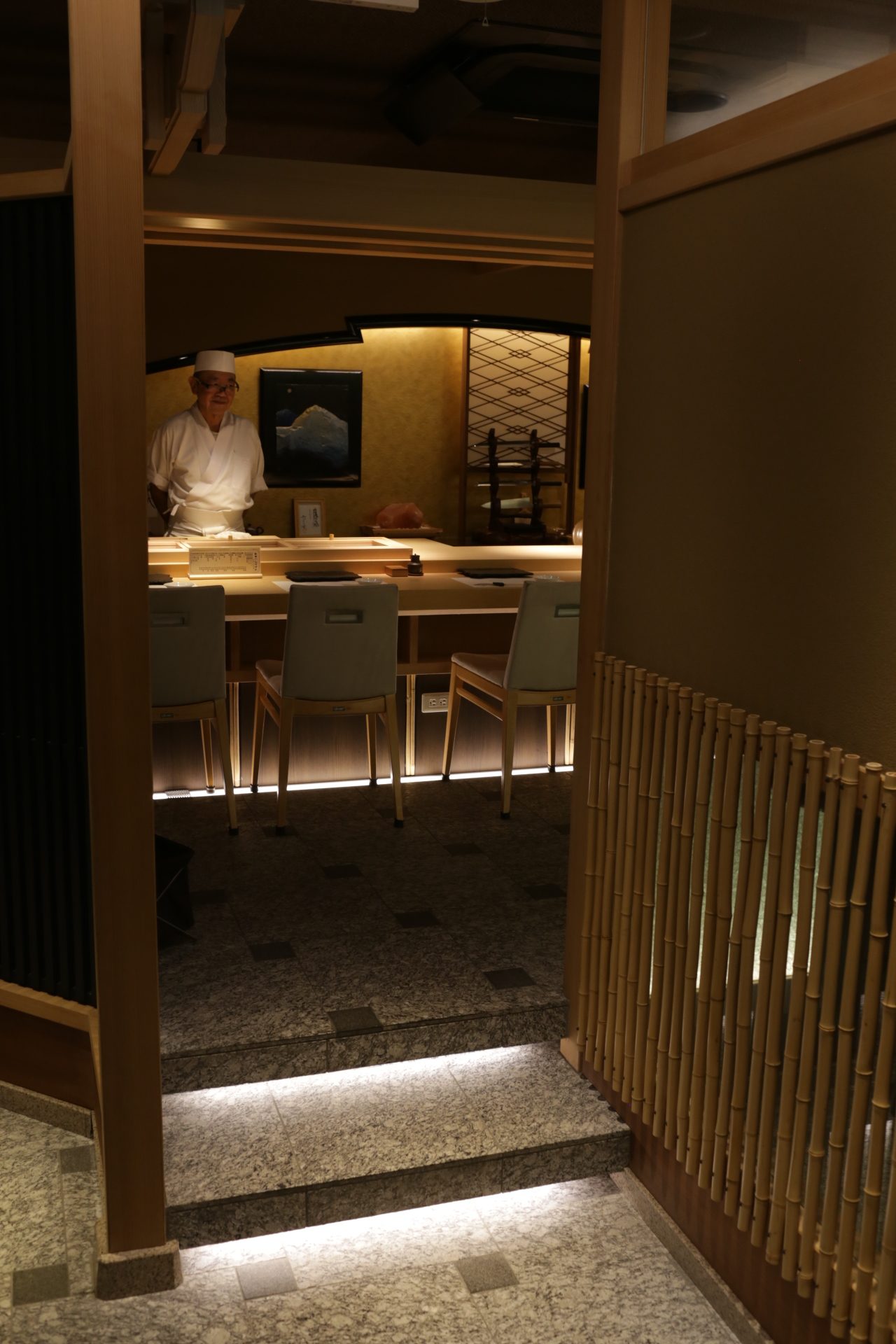 Omakase is uniquely different and that is the beauty of its nature, a break from loud flavors (the loud animal, a break from ), omakase lives within its nuance. It's bold, and there are loud statements but by and large, it questions the meaning of complexity in food. Brown rice, wasabi, tuna, soy sauce, it's bite sized and you only get one. Go to any poke chain for lunch on your afternoon break and for about $13 you can get a big ass paper bowl of rice and tuna, sprinkled with all sorts of flavoring and add-ons in an attempt to mask the flavorless bowl of fish you're eating.
While I was at the omakase restaurant in Tokyo, I walked in at about 12:15, I was actually on my way to a different omakase place a good  friend who is a sushi chef in New York City recommend to me, but it was raining and out of fear of not being able to get a table at the place I wanted to go to, then having it be too late by the time I backtrack, I chose this unnamable omakase joint instead. It was fancy and the clientele were mostly business class and well to do locals spoiling themselves on a Monday around noon. I'm rather pleased with my choice to be honest, and this is more of a discussion of choosing which omakase to actually go to. If I went to the know I knew was going to be amazing based on who recommended it, where do I grow from there? Is that the bench market that will forever set the standards?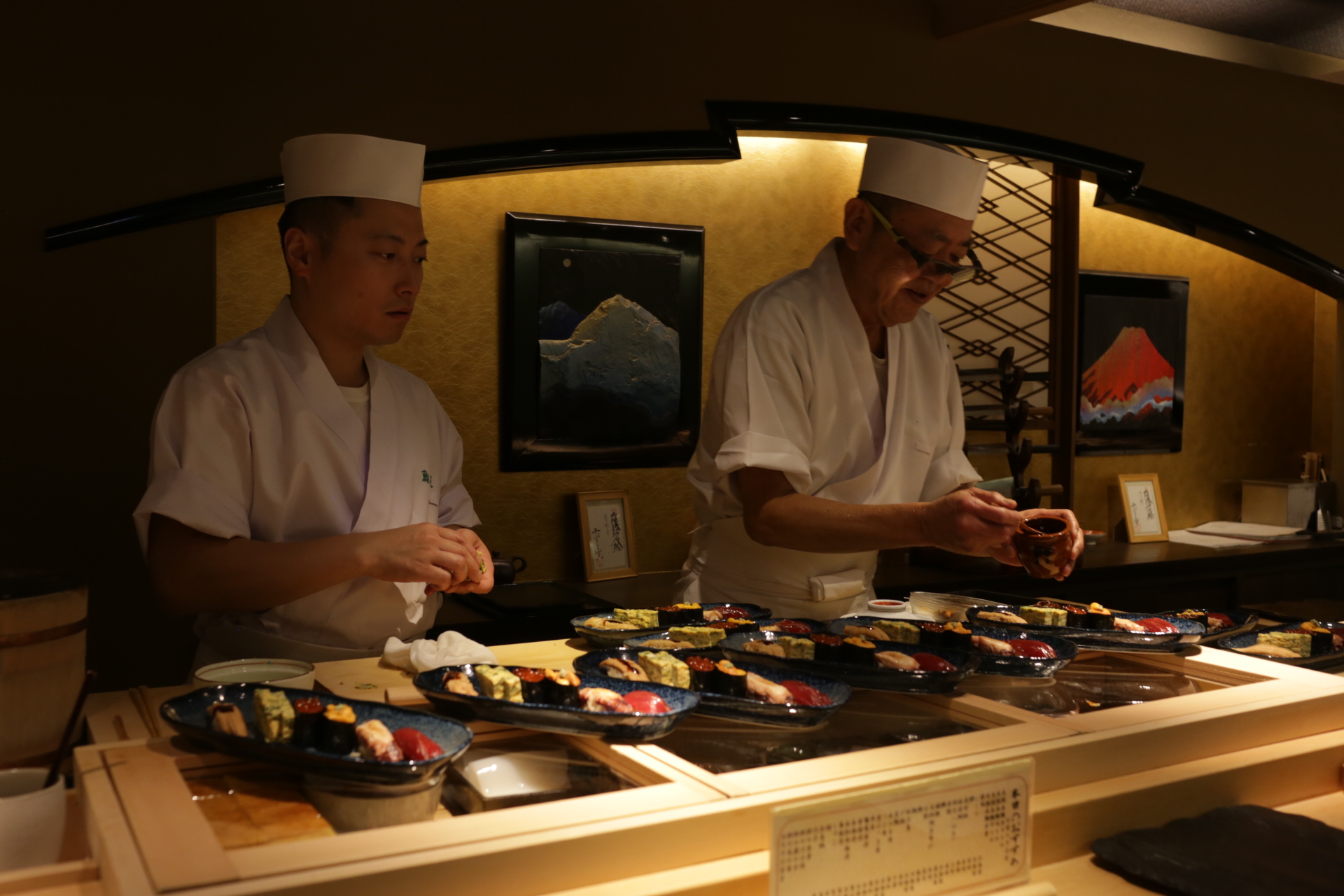 Ginza SushiMasa
Japan, 〒104-0061 東京都中央区 光澤堂GINZAビルB1
www.ginza-sushimasa.com/english